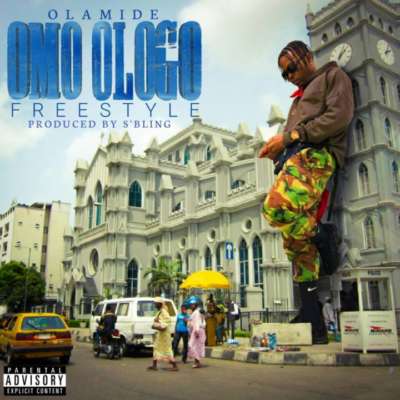 YBNL boss, Olamide has arranged a new song titled Omo Ologo from freestyle session which he appears to have enjoyed.
The rapper whose rapping abilities have been brought under question of late, decided to flex some of his freestyle muscles on his latest release. He coasts through a range of topics on the S'Bling produced record, ranging from his hustle, his rewards and his pleasures, but at the centre of it all, his appreciation of his gifts and talent deposit which he uses in his art of entertaining million, held still.
Olamide is set to top the chart for the second time this year as he premieres this new record titled  Omo Ologo, just after the mammoth-sized success of his first release of the year titled 'Science Student.' Olamide started the year with a bang and with this new piece, the momentum does not look like its dropping anytime soon. Omo Ologo is a fine tune on which Olamide is high in appreciation and gratitude.
Enjoy below and share your thoughts.
Quotable Lyrics
Yeah, Omo Ologo, eh Omo Ologo
(What' you saying?…what' you saying?) Omo Ologo
now you' rocking with Omo Ologo
Omo Ologo, awa l'on pe l'Omo Ologo oh
Omo Ologo, now you' rocking with Omo Ologo