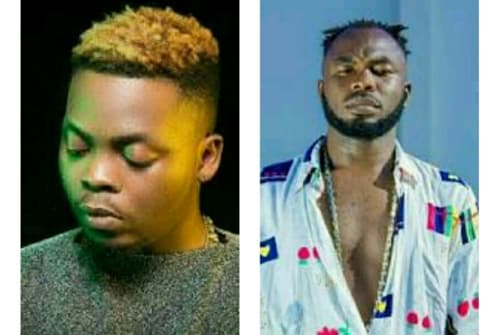 Olamide and Slimcase would not let online social polls break their spirit of camaraderie. A Twitter handle created a poll pitting Olamide against Slimcase, asking who is more relevant on the street this year. Slimcase reacted to the poll, condemned it, stating that it is disrespectful to Olamide who he considers a legend. Olamide reacted to Slimcase's comment, appreciating the respect the Otunba Lamba singer accorded him.
Saintsammy ganja !!! Slow down on a! My guy bless . Wonle separate Ibilè . RT @slimecase: This is a disrespect to a legend like @olamide_YBNL pls take this down. He started giving the street bangers before I ever even wanted to join music. He is a legend https://t.co/QpwO3CoEbR

— Olamide Adedeji (@olamide_YBNL) 27 July 2018
Following the recent landmark of her sophomore album titled "Simisola", Simi has revealed the most challenging song on the album. The album recently set a new record of over 1 million streams on the Boom Play platform and one of her followers on Twitter asked her to name the most challenging song on the album. The X3M music songstress revealed that "Gone For Good", the fifth track of her sophomore project, frustrated her to the point that she almost took it out of the compilation.
Gone For Good frustrated me. I almost took it out https://t.co/H4992pP4Q7

— Simi (@SympLySimi) 1 August 2018
---