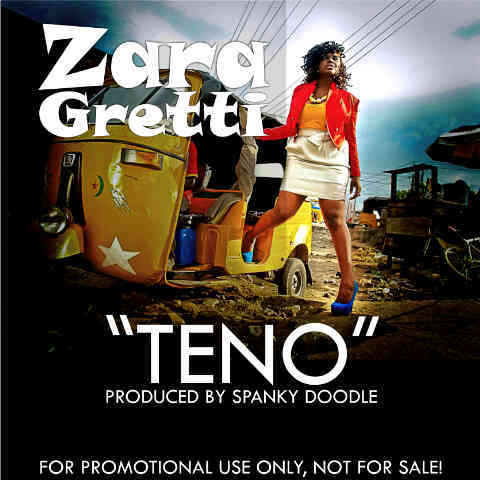 Can you please give us a brief history about your background?
"I was born in Lagos, Nigeria.  Moved to the United States in my early teenage years. Was always involved with the Arts, sang in my High School and University choirs. Also danced with different groups in my University, and involved myself with fashion shows and theatre."
 When did you first start singing?
"Always sang but I started recording in late 2006"
 How did your parents and family feel when you started music professionally?
"I did graduate from University before entering a studio so fortunately for me my family was supportive"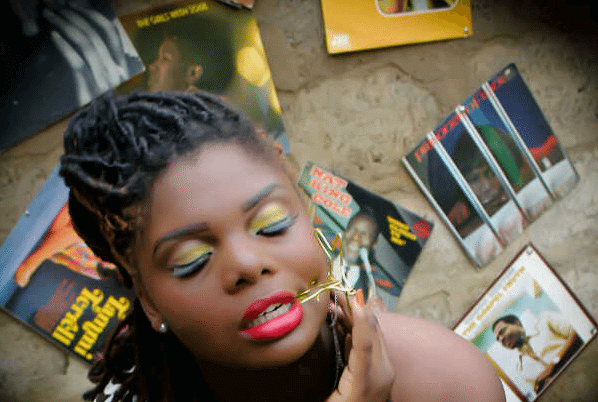 Are you siged to a label (if yes what label ) ?
No. I am an Independent Act.
 What genre or style will you consider your music?
"I would describe my style as a huge pot of soup. A combination of various ingredients that do well individually yet compliment each other. What you typically hear in my music is my delivery in song (melody), rap, patois and random sounds that just find their way to each track. I use my language (Yoruba) as well as local slang in addition to the English language in my music."
Your single Teno is a hit and its getting massive airplay. What inspired you to do the song?
"A hit? why thank you. I heard an instrumental on a particular day. The first lines that came to my head were "Kokoro da, start the car. How's the engine? Cuz we're going far"… and i built on it. I'll say the spirit behind the track I heard inspired the song"
Teno
[audio:http://tooxclusive.com/wp-content/uploads/2011/10/Zara-Gretti-TENO.mp3|titles=Zara Gretti – TENO]
Who are your musical inspirations?
"I am inspired by people who aren't afraid to be themselves and take risks. Especially when it comes to breaking across borders.  The Kutis, King Sunny Ade, Ebenezer Obey, Onyeka Onwenu, Miriam Makeba, LadySmith Black Mambazo are Africans that inspire me.  I'm a big fan of the dancehall reggae culture and music as well. Let's not forget the pop divas – Madonna, Lady Gaga, Rihanna. Oh i do love Lauryn Hill as well!  Overall, life is my biggest inspiration."
 If you weren't singing, what would you be doing?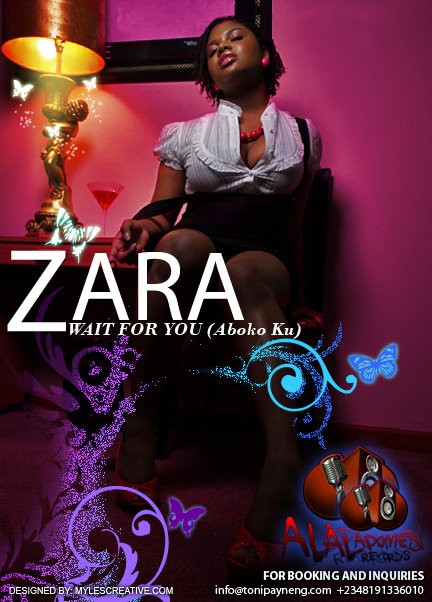 "That's a tough question. I'd still be doing something in the entertainment sector… or cooking :)."
 What hidden talents do you have?
"Does touching my forehead with my left big-toe count?  Babies gravitate towards me so maybe I'm an undercover Mary Poppins."
Wait for you (Aboko Ku)
[audio:http://tooxclusive.com/wp-content/uploads/2012/04/Zara-Wait-for-you-Aboko-Ku.mp3|titles=Zara – Wait for you (Aboko Ku)]
 Do you have any celebrity crush? (If yes who)
"I have a musical crush on Femi Kuti."
 Who do you hope to work with in future both in Nigeria and out of Nigeria?
"I would love to work with some Jamaican artistes. Femi Kuti of course from Nigeria. Eldee the Don as well that would be great!"
What else can we expect from you in the future?
"I'll continue to share my creative work with you."
 You are a very attractive woman and most of your male fans are always around you. How do you control them?
"Thanks for the compliment. I won't say they are always around me in person but I do appreciate the love they give."
 Is there anything else you will like to share?
"My name is Zara Gretti, I love the Lord and He's been great to me, and I've got more music coming soon!"
 Any last words for your fans?
"You guys rock! It'll be hella dope if you followed me @ZaraGretti, listened to my stuff on
www.Reverbnation.com/ZaraGretti and even my like my page –