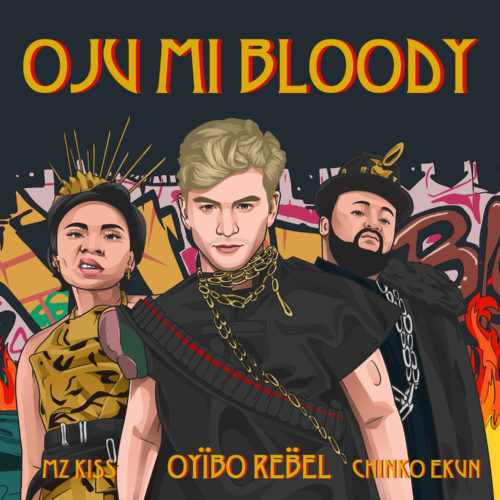 "Oju Mi Bloody" by Oyibo Rebel featuring Chinko Ekun and Mz Kiss 
Fares Boulos (born January 2, 1991 in Houston, Texas), better known by his stage name Oyibo Rebel, is a Nigerian American singer-songwriter and musician. Oyibo Rebel was raised in Nigeria and it is clear in the music that he creates. His unique blend of afro beat and Hiphop make him a very versatile artist.
The perfect mix of raw energy & nurtured talent! Oyibo Rebel is about to take Nigeria by storm. "Oju Mi Bloody" ft. Chinko Ekun & Mz Kiss is the first single released by Oyibo Rebel. Stay tuned to his social media pages for more updates and some more mad tracks to come.
Watch and Enjoy the music video shot for 'Oju Mi Bloody' below
Follow Oyibo Rebel on his social medias below
Instagram @oyiborebel
Facebook Oyibo Rebel
Twitter @oyiborebel