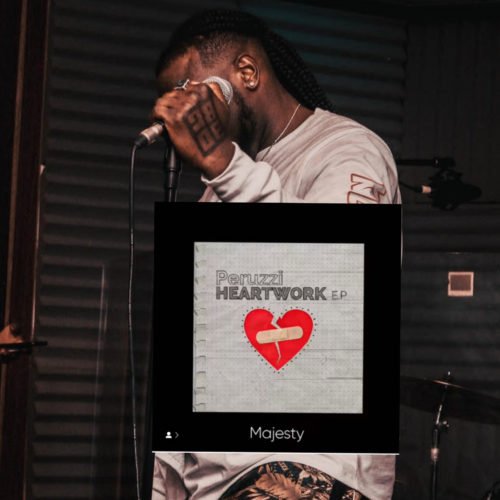 Peruzzi "Majesty" song is beautiful and soulful music that touches the love life of a listener at the first listening.
It has great composition and awesome rhythm and vocals. The speroach produced song was not dropped as a single, hence, it delayed the buzz it had. But once listeners got aligned with the sound, there was no going back as they became hypnotized. "Majesty" is doing really well on radio and getting a lot of streams due to the love it prophecizes. 
It is a regular on TV stations too as it occupies great positions when played. Peruzzi dropped "Majesty" as part of a really underappreciated E.P, "Heartwork" in November 2018.  This great song has a crisp video which was directed by Dammy Twitch and since its release, it has garnered over 5 million views on YouTube, the video trended for a number of weeks on the YouTube platform and got a lot of accolades.
This song has helped people to believe so much in the talent that Peruzzi has. And the idea of putting Ex-Big Brother housemate as a vixen in the video further blew it up considering her personal fame too.
Quotable lyrics from the song :
I promise to kiss u before u wake up
Love u without the makeup.(makeup o.)
Baby don't break up
I touch down before the take off eh yee
Luckily for me you know my b
They say I take you personal, I no fit disagree
Omo no confam thing if u check am
True talk I no dey run scam
Control for my area
So I for like give u your own crown eh yee
Luckily for me you too sabi
They say I wan dey take you personal, I no fit disagree.
Wanne if u see d mermaid, her royal majesty
Pikin wey fine like dis
Suppose dey with

"Peruzzi – "Majesty"", 3 out of 5 based on 643 ratings.
---