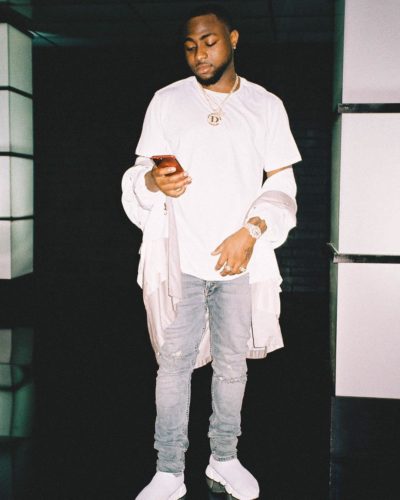 An Instagram user has admonished Infinix, Pepsi and the brands that have Davido as an ambassador that they should drop him as an associate after he allegedly supported "Yahoo Yahoo."
You would recall there was a trending topic yesterday about Naira Marley who said "Yahoo Yahoo" is not a crime if only slavery trade is put into consideration. The statement by Naira Marley caused a lot of backlash from celebrities as they felt the singer shouldn't have passed such a message.
After the celebrities' negative responses to the comment, Instagram blogger and former musician, Tunde Ednut also took to his page to condemn Naira Marley, advising him not to spread such  a message in order not to mislead people. He wrote; "Okay, Naira Marley, THIS IS WRONG!!! You shouldn't be passing such messages."
After Tunde's post, it appears Davido saw it but disagreed. He wrote as a commenter under the post; "Nobody holy," insinuating that no one should be judged for anything as everyone is one way or the other into shady deals.
This post however generated lots of eyebrows and a particular Instagram felt Davido should be dropped by.
He wrote; "Your faves are all supporting Yahoo but their endorsement deals are intact. From Infinix to Pepsi, they all support people that support Yahoo. Attack the brands that don't mind having Yahoo endorsers endorse them." 
After the user admonished the brands to drop Davido, an On Air Personality (OAP) known as Gbemi who works with Thebeat99fm called on Nigerians to make petition that will have people who support yahoo dropped as ambassadors.
She wrote, "petition the brands to drop artistes who endorse or support yahoo."
View this post on Instagram