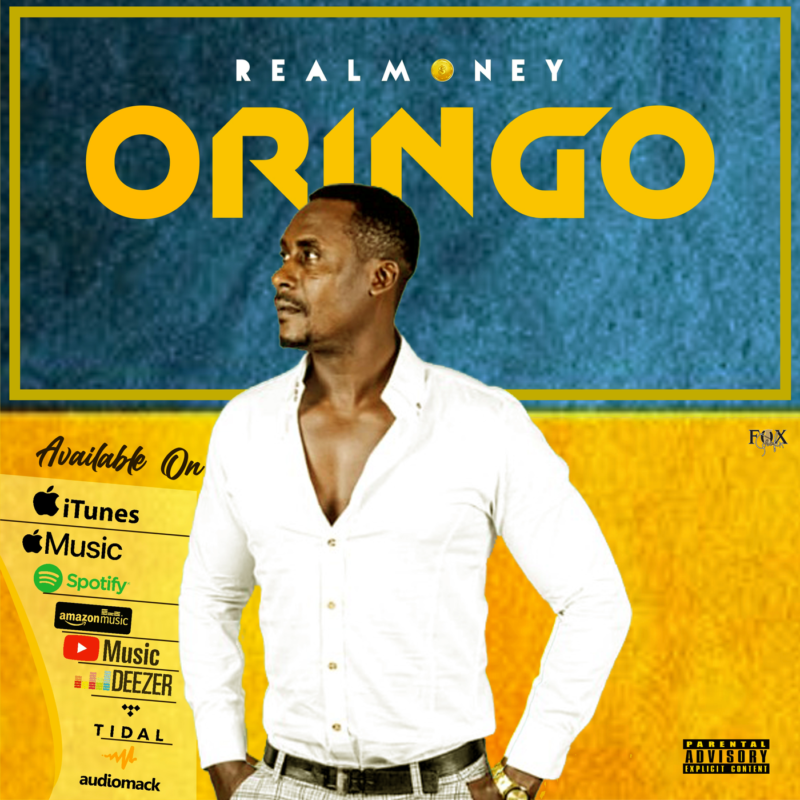 Realmoney takes a step further in the game with yet another melodious track, titled 'Oringo.' This comes as a move to beat expectations of his performance from his previous efforts.
In this newly released single, Realmoney is clearly stating that he has done it once, twice and he can do even more.
As much anyone could have seen the song coming, nobody could have told how perfectly in tune it would be.
When this track hits airplay, it will take over as an anthem that cuts across with a distinct African rhythm. Questions of his source of inspiration, work ethics and scope of planning will start flying around in order to grasp how he does his thing.
This melodious indigenous song "Oringo" will have you moving your body and shaking to the rhyme with ease (no stress)… Listen and Enjoy!!!
---