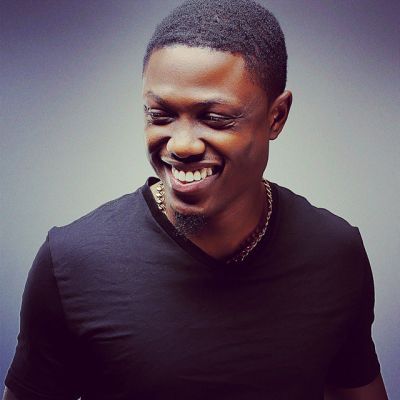 "Punchline o Ja wo Mo,"  rapper Vector, may have just corroborated this popular line from Reminisce's LOCAL RAPPER record in a series of tweets, yesterday.
With the internet having witnessed all sorts of drama from Nigerian artistes the past few days, rapper Vector, who has remained quiet about these issues, finally gave his two cents on all of them, baring his thoughts about some other issues in the process.
From artistes promoting fraud with their songs, to an artiste being arrested for credit card fraud, down to rappers being criticized for delving into other genres music, read how the rapper cleverly addressed them all.
1. This is Nigeria

— #SonOfLAFIAJI #David (@VectorThaViper) July 2, 2017
2. realise that

— #SonOfLAFIAJI #David (@VectorThaViper) July 2, 2017
3. everyone codedly laughs when they Diss the dope ones who do it for the "Love"

— #SonOfLAFIAJI #David (@VectorThaViper) July 2, 2017
4. how many dope rappers have we all carried beyond our "arguments"? I heard of hiphop concerts that didn't run for Jack.

— #SonOfLAFIAJI #David (@VectorThaViper) July 2, 2017
5. one particular well praised super rapper jacked alot off mixtapes in America. thank God for data that has helped you meet the real source

— #SonOfLAFIAJI #David (@VectorThaViper) July 2, 2017
6. I will never Judge a man for doing anything to make money as long as he is grown enough to know the consequences of his actions

— #SonOfLAFIAJI #David (@VectorThaViper) July 2, 2017
shoot I have said some amazing things brothers and sisters. that was all it was. but the soonest "#Shiga" came on, the Love bruh!

— #SonOfLAFIAJI #David (@VectorThaViper) July 2, 2017
we should b ashamed of us as "Hip hop lovers" especially wen 2rappers r on a track&Yall start to find the weaker one over appreciating d art

— #SonOfLAFIAJI #David (@VectorThaViper) July 2, 2017
9. no one good rapper is better than anoyher good rapper. they just have different approaches to their Execution.

— #SonOfLAFIAJI #David (@VectorThaViper) July 2, 2017
10. then there are guys who are truly gifted but honesty advices that they make MONEY. YOU don't want to pay a real rapper. be honest.

— #SonOfLAFIAJI #David (@VectorThaViper) July 2, 2017
11. you don't want to take your girl to a proper rap concert… if You Would, you would know by now how you teach her how to enjoy it with u

— #SonOfLAFIAJI #David (@VectorThaViper) July 2, 2017
12. trust me my woman knows some thing or two about bars and that's cos I tag her along with that Shit.

— #SonOfLAFIAJI #David (@VectorThaViper) July 2, 2017
13. are u not a Nigerian? what is your country saying? most content providers just want your content so nobody else can have it.

— #SonOfLAFIAJI #David (@VectorThaViper) July 2, 2017
14. they don't push hard as much as they do commercial music? be can honest with YOU. live with it and move on.

— #SonOfLAFIAJI #David (@VectorThaViper) July 2, 2017
15. wait For the mixtapes for bars and stop intruding in anyone's business moves. na money dey buy phone and credit. bless

— #SonOfLAFIAJI #David (@VectorThaViper) July 2, 2017
---