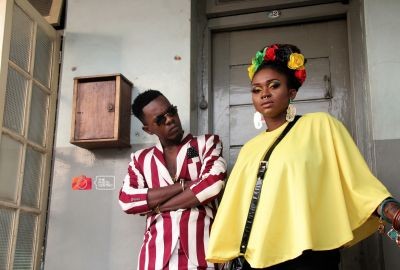 Reggae Loving and Rooftops!  Waje and Patoranking  Behind The Scenes Images for Left For Good Video
Waje and Patoranking recently shot the video for her chart topping reggae single 'Left for Good'. The video was directed by Aje Filmworks and styled by Fierce and Modish, with make up from Jasper Makeover.
In the video which was shot in Lagos, Waje , Patoranking and the crew take on some of Lagos' grittiest spots; from old colonial bungalows, uncompleted high rise roof tops and night clubs in dark alleys, Left For Good has the authentic feel and colours straight from Jamaica!
Check them out