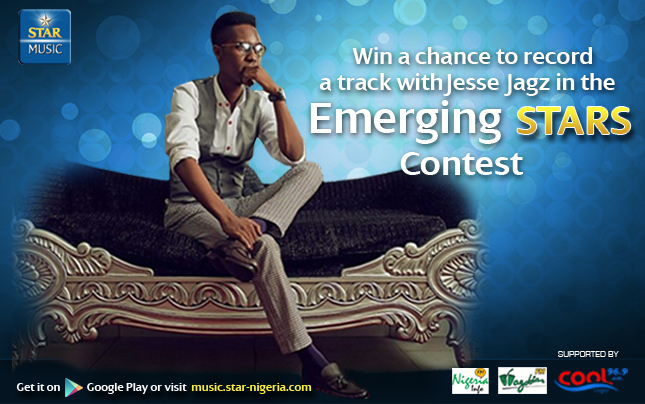 Still not heard about the Emerging Stars Contest?
It is a unique online music competition designed by Star Music for highly talented solo artists, bands, and singers from Nigeria who are not yet signed to a major label or record company, but are looking to showcase their skills and fulfil their dreams of super stardom.
Yesterday 1st July, saw the commencement of registration for those who yearn for stardom. Enter the Emerging Stars contest now and you could WIN a chance to record with super producer Jesse Jagz and perform at #StarMusicTrek. In addition, the winning artiste's song will also get promoted on Cool FM, Wazobia Fm and Nigeria Info nationwide.
According to ace producer Jesse Jagz, "to be a star in the Nigerian music scene, it takes talent, a lot of hard work, discipline, confidence, a bit of time and chance coupled with preparation".
If you are a highly talented solo artist, band or singer from Nigeria and you are not yet signed to a major label, and you believe you have the STAR qualities in you, then this competition is for you. Just click http://star-nigeria.com/emergingstars/ to register for the competition.
Watch Jesse Jagz dish out tips on how to be the next biggest star in Nigeria here: 
Get the STAR music app on Google play (android users click here) or visit music.star-starnigeria.com
---