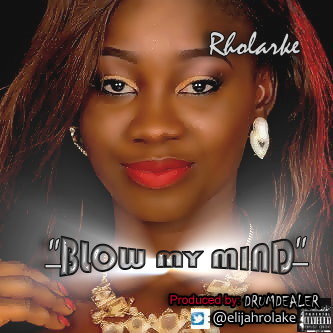 Rholarke was my college mate, i didn't for a minute think she has interest in music let alone being an artist, so i was skeptical to listen when she told me on twitter she has a single .
Here is Rholarke's first studio effort, not the greatest piece of work, but there are some positives to take from the single, it has a catchy chorus, the beat is above average, the mixing is poor and she needs to work on her diction then she would make a diva, all in all not a bad debut.
Listen and share your thoughts.
[audio:http://tooxclusive.com/wp-content/uploads/2013/05/Blow-My-Mind-prod.by-DRUMDEALER.mp3]
---