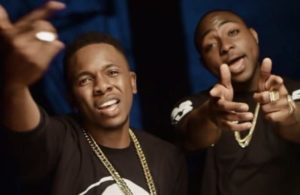 During a panel session created for the selection of the MTV Base Hottest Naija Songs of 2017; music critic, Joey Akan made a statement that sparked a debate. He said "Davido's career in 2017 is 'Mad Over You', Mayorkun's career in 2017 is 'Mad Over You'" and another panelist vehemently disagreed.
From the scenes in the clip of the session, Joey seemed to get the support of majority of the other panelists that indeed, Runtown's hit song created the framework for the success of the two DMW acts. By implying that Runtown's Mad Over You laid the groundwork for the successes of Davido and Mayorkun, Joey seems to be referring to the similarities in the sounds of the DMW acts' music and the earlier released Mad Over You. It is widely believed that Davido's hit songs like If, fall, fia are chips off the Mad Over You 'ponponpon' sound.
See video below.

""Runtown's 'Mad Over You' Gave Davido, Mayorkun Their Careers In 2017″ – Joey Akan || WATCH", 5 out of 5 based on 1 ratings.
---