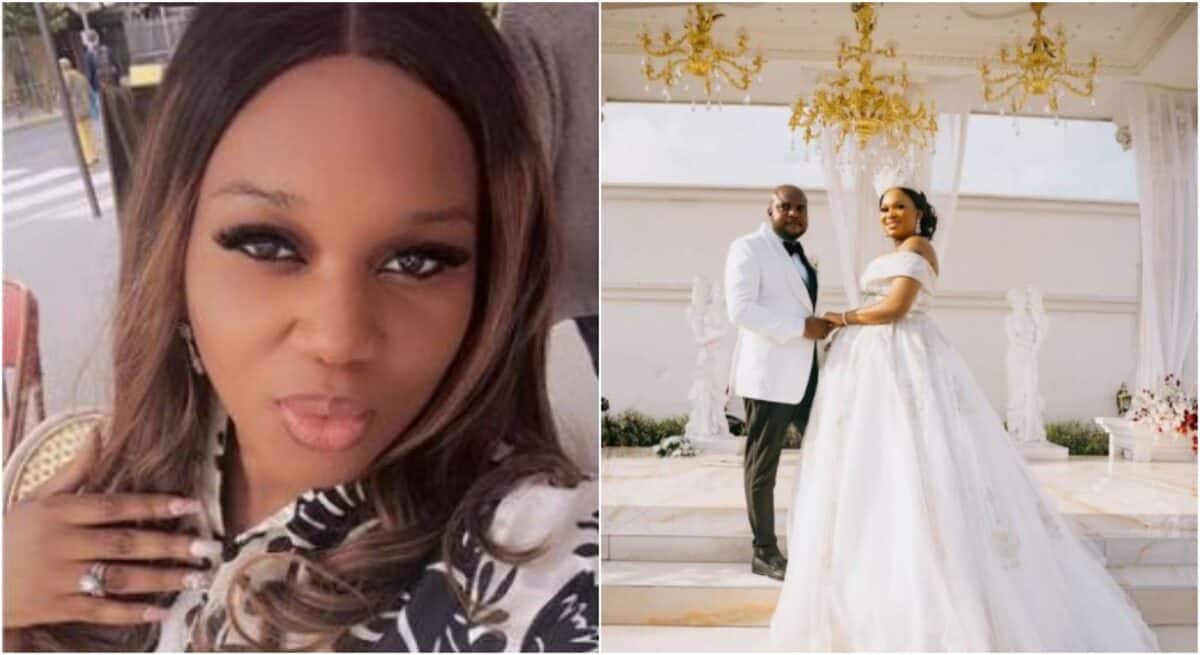 By the look of things, it appears that all is now well with Ubi Franklin's ex, Sandra, and her husband, Steve Thompson.
The businesswoman has restored her husband's name which she initially removed from her Instagram bio.
You would recall that we earlier reported that Steve Thompson displayed regrets wasting #45 million on a wedding to someone he barely knows. While Sandra removed her husband's name and "married to a boss" from her bio, Steve removed "husband and father" from his bio.
Less than 24 hours after Steve announced their separation, Sandra reverts to his name and also shared a new photo of her wearing her wedding ring with the caption "love and light".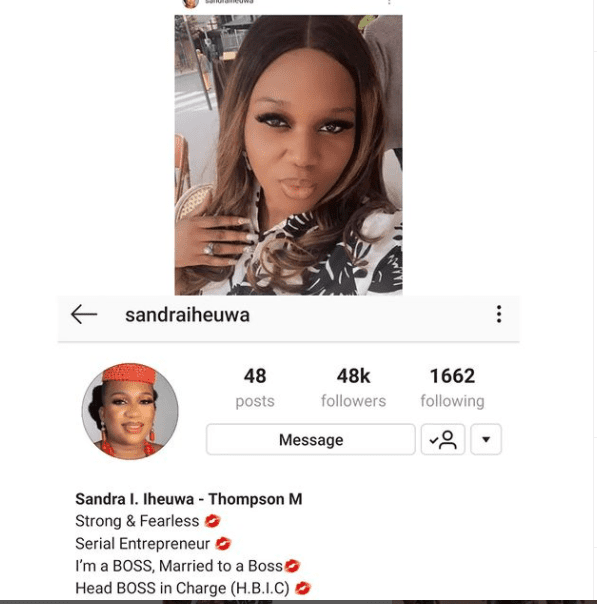 Comments like this followed their reconciliation:
I said they will still settle and become best friends and some people attacked me. I am used to needless attacks already. Love and light.
After all the things the Mister wrote online.? I think people should stop bringing their marriages online… on God ?
I kinda like how she's silent about this,but I doubt she can held in for long,it is well.