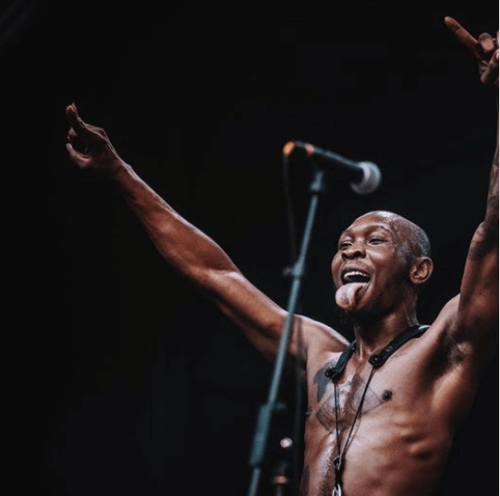 Nigerian musician Seun Kuti, son of late music legend Fela-Kuti, has boldly revealed that he does not mind relocating to Ondo because of Cannabis.
Just a few days ago, it was reported that the Governor of Ondo state, Rotimi Akeredolu with Muhammad Mustapha Abdallah, the head of the Nigerian Drug Law Enforcement Agency (NLDEA) visited Thailand.
The purpose of the visit was to learn how to legally grow cannabis and make more revenue for the state.
The music star seemed happy with the new development and took to Instagram to share a picture of the governor's tweet. He jokingly stated that he would not mind relocating to the state for a good joint with the indigenous pounded yam.
"Ehn Mr Excellency sir, if u want me to move to your state, just say so. This beating about the bush is unnecessary. Afrobeat is about to switch home base y'all".
"Just imagine one good joint for my back ache then better Ondo pounded yam to heal my stomach pain, nuff said"