Simi has apologised to everyone over using a line some set of people see as derogatory and insulting in her cover of Kizz Daniel's trending song, "Fvck You."
Simi deciding to participate in Kizz Daniel's "Fvck You" challenge which almost every big name music celebrity has been participating in got on the nerves of some set of people in the music industry as a result of using a line "shey mo kola ni" in the song which means "do i look like i'm stupid?" in a figurative translation but "Do i have tribal marks?" in a literal term.
A popular celebrity model, Adetutu Aalabi, was far from impressed with Simi as she felt she was passing insults at people with tribal marks, her inclusive. She however agreed that the saying has been on for long which means it didn't start with Simi but she wants people to stop the saying as it is ridiculing. Adetutu wrote on her Insta story; "Listening to @symplysimi#fvckyouchallenge reminds me of what I have been hearing ever since I was wise enough to know when people are passing insults to people with tribal marks. Mostly said by some of my Yoruba people, "sè mo kòlá ní" means do I look like an idiot/stupid? People with tribal marks are not daft or stupid, I don't care if they have been saying for long but it is not a right thing to say."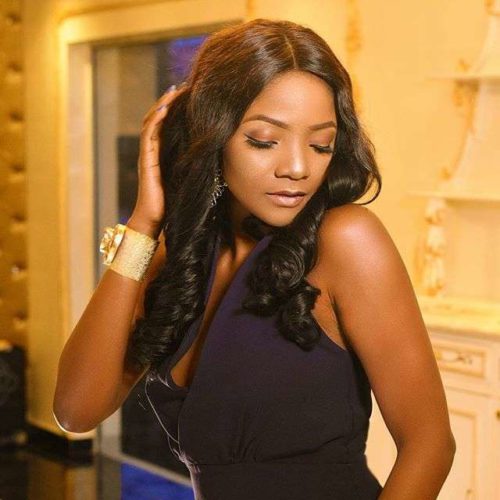 On seeing Adetutu's reaction, Simi quickly apologised to her and those that felt offended by the words and also took down her own challenge of the Kizz Daniel's song. She wrote through her Instagram page too, "Guys I had to bring down my post cos I used the line "abi o ro bi mo kola ni" (Do you think I have tribal marks?) – which people mean to say "Am I stupid".
It's an old Yoruba 'joke', but I never acknowledged how insensitive it is. It offended some and I shouldn't have used it. Lots of unlearning to do. We should remember to be sensitive and emphatic to others, Also I know the video is all over the place already, but it's a step in the right direction and I apologize to anyone that was/is offended by it. I only ever mean
well. Also, if you think this is extra, it's part of the problem. Always letting BS go is how we build the wrong cultures that become hard to shake off."
She added; ""I don't want this to trend for the wrong reasons please. Let's not only advocate for the things that directly affect us. Lezzz keep it moving. I'ma make many many more lit covers insha Allah. Na the work wey we dey do."

"Simi Apologises For Derogatory Remarks On People With Tribal Marks", 5 out of 5 based on 1 ratings.
---