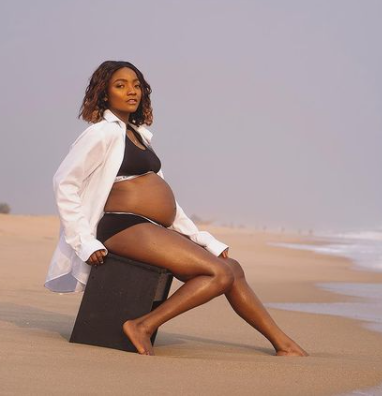 It's a big win for Simisola as her 2020 song of Love, Duduke, surpassed the 40 million view mark on YouTube.
"That's why my heart dey beat like duduke, du du ke…"
Duduke is a special tune Simi whipped up to celebrate the arrival of her babygirl, Adejare. Recall how the song immediately became a hit and how expectant mother's made it their  official anthem on Tik Tok.
This is Simi's first music video to hit 40 Million views on YouTube since she began posting her videos on the streaming site in 2008.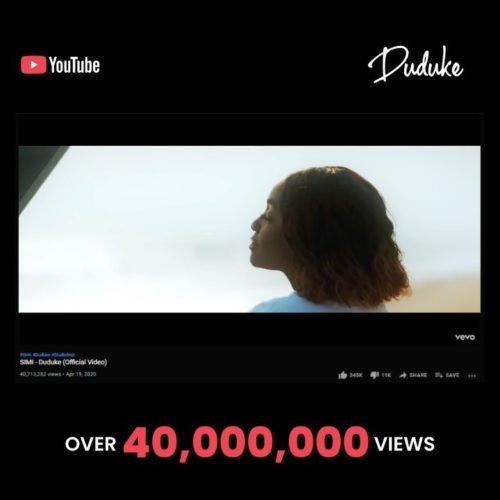 The beautiful songbird shared the exciting news via her official IG page. In a lengthy message, Simi thanked her fans for listening to the song that means a lot to her and her daughter, Deja. In her words, She wrote:
"Throughout my career (so far), my life has been changed many times – but this song more than changed my life, it connected me to you in the most precious way possible.
So I want to say Thank You. For every time you have played it. Over and over and over again. So many people tell me "this is my baby's favourite song". So, Thank You to the little angels that sing "du du ke" along with me. Thank You to the moms and dads and aunties and uncles that press play on your behalf.
Deja hears this song from across the room and comes running running running (ok getting carried away lol). But she loves it, and for the record, this is the only song of mine that my mum has written down all of the lyrics to learn it. She and her grandbaby can't get enough. Thank You to both of them.
SimiArmy Thank You.
God, thank YOU so much ?? #Duduke40million #SeeYouAt50milli"
---