It has been a heated topic lately between fans of the singer, Adekunle Gold, and Burna Boy, as Adekunle Gold has been mimicking and imitating Burna Boy's style, pose, and patterns.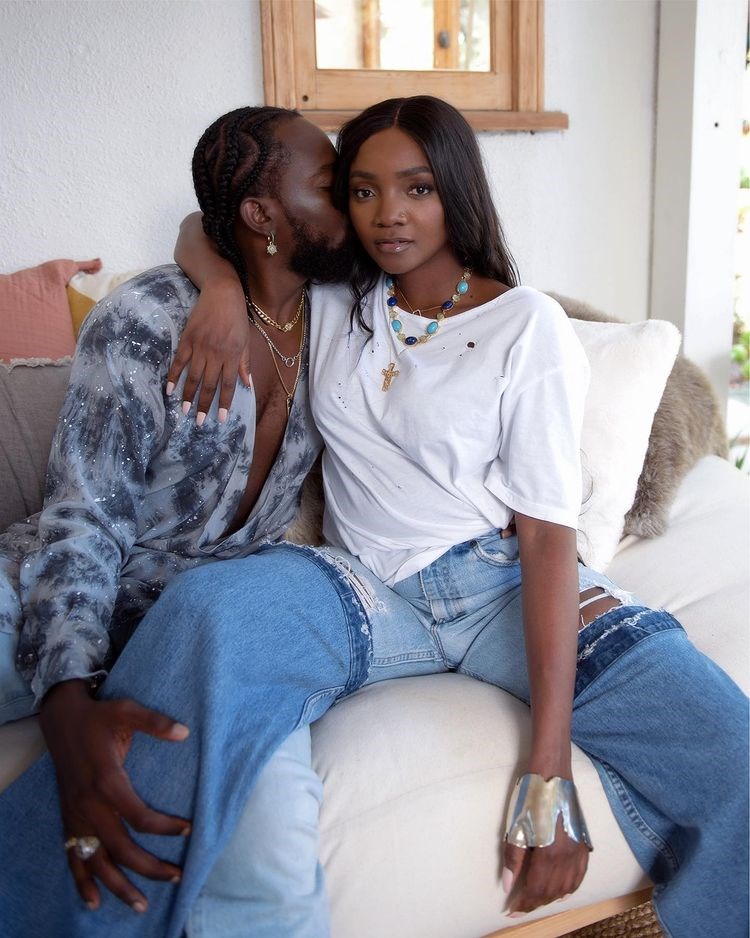 It has caused a stir amongst fans, and one fan brought it to the attention of how Adekunle Gold was always wearing similar outfits to Burna Boy, and said it has been going on for a while now, and it is getting kind of annoying.
"The Burna Boy plagiarism is really so obvious and very annoying at this point. Man can`t you just be yourself? Same posture, same glasses, same smile, wtf?? It`s been going on for a while now and we need to speak on it.
Now he`s already linking with Odg`s pals, the most annoying part of it all is that he doesn`t acknowledge that he copies Odg in any way", he tweeted.
"Y`all really want to say this is coincidence? LMAOo, na to go sing LastLast remain for am", he further wrote.
This received a response from the singer's wife,
Simi
. She defended her husband, saying that anyone who comes on the internet to talk nonsense about people who are minding their own business is sad.
And that's facts for everyone. When you come on the internet talking nonsense about anyone minding their damn business, your life is most likely sad and you're distracting yourself. So it's you I'm sorry for.

"" Simi (@SympLySimi) April 10, 2023
This is coming weeks after Simi herself was subjected to backlash from netizens over her comments on Tems` outfit. This time, she wasn't the one being judgmental, but the one being judged.
Simi made comments on Tems' outfit for the 2023 Oscar event, and when Tems responded to the post, Simi replied with a laughing comment, writing "˜LMAO`. However, this did not appease the netizens, who continued to call her out for her remark.