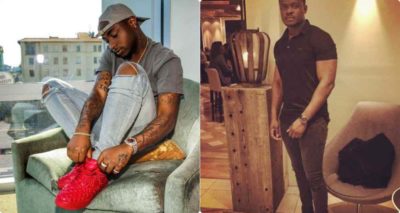 Singer Davido will be thanking his stars after escaping what might have been an assassination attempt on his life last. According to reports, Davido and his crew member were attacked by a London-based Nigerian socialite who goes by the handle 'mrchrisonline' on Instagram.
The said socialite allegedly attacked David and his crew member at a club last night. According to the story shared online, Davido escaped after exiting through the back door.
Mr Chris later came online to brag about the incident and further warned the singer to watch his back whenever he is in London.
As at the time of this report the singer is yet to respond or comment on the incident.
check out his post below: