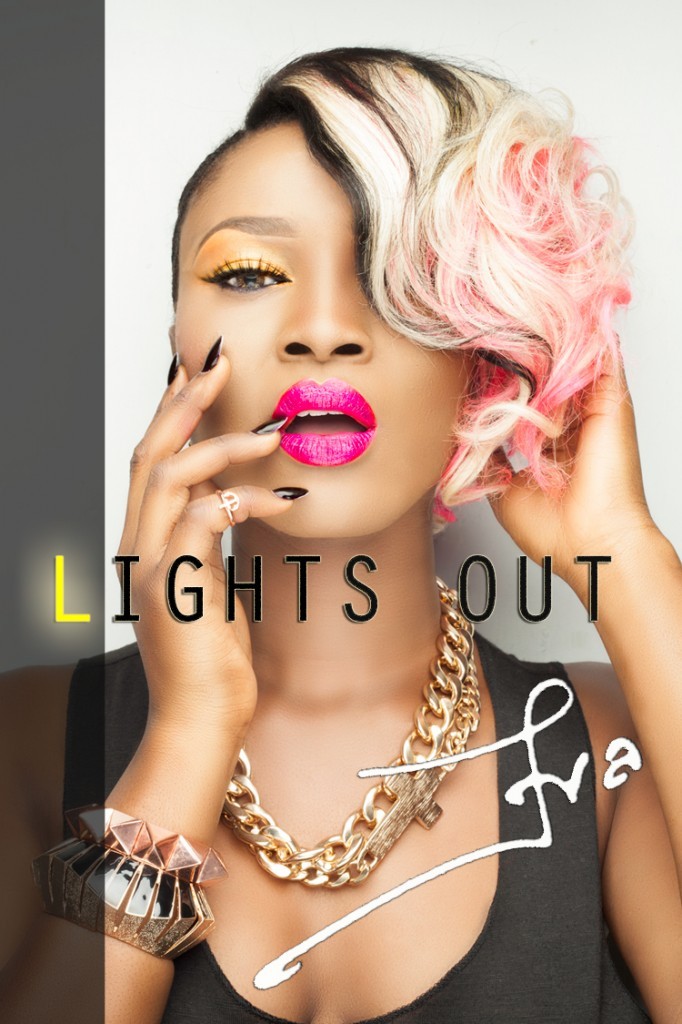 Eva – The Lights Does Go Out After You Get High
Hard to imagine the female emcee topping 'Get High' audio and video , which I still consider one of her best work, but with conscious effort to put away that bias, I checked out the new song (as well as the video) – Lights Out.
Straying away from the hip hop comfort zone into a reggae dance hall saw Eva somewhat get more confident in filling her bars but in trade for depth and creativity. 
Nonetheless  Lights Out is a love song so I guess depth is not much of a giving, as compared to Get High where the diva had a point to prove in terms of her place in the industry.
A closer listen and you find the Eva alternating between Rihana and Nicki Minaj personas, two people you can consider to be her influence in the area of music and fashion sense. Up the tempo  and Lights Out is set to be a club banger as it makes you want to dance.
Talking about dance, the Eva did not have much to offer in the video. Having seen Eva dance at live music shows, going for choreography along side AMBF crew was kind of a wrong call. Let's just say Davido did a better job with Skelewu.
The most impressive scene from the video has Eva in a Cadillac being her true self, having fun and dropping her lines expressively. As for the other dance and art gallery scenes, it all felt like acting – that's subtle for fake.
Sure looking forward to the next sound and scenes from Eva who is still has a lot to prove to claim (or keep) the crown as Nigeria's #1 female emcee. As far Lights Out go, it's like she just stepped out to have fun after getting high, and that is something that often comes before the good stuff.
Reviewed By Keinobi – @KeinobiMusic
http://www.youtube.com/watch?v=z9Be7lGA4tI 
Music – **(2 stars)
Video – ** (2 stars)
Overall – ** (2 stars)