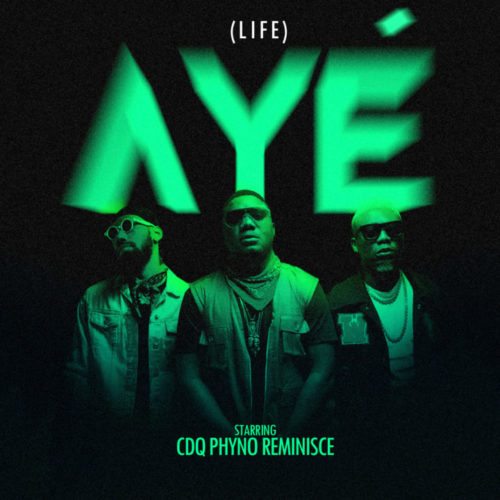 CDQ,Phyno & Reminisce go lyrical in new song – "Aye" (Life)
NSNS Indigenous rapper, CDQ, comes through with a new song, hip-hop banger titled 'Aye' which means 'Life' in Yoruba.
The rapper teams up with fellow Rap Artistes, from the West – Reminisce, and his Eastern counterpart, Phyno on this new single.
Download and listen below and share your thoughts.
Quotable Lyrics
Aye yi o le, Aye yi o le, Aye yi o le, Aye yi o le, 
Ma lo mu aye le (x2)
O pay mi ki ma re-rin ni nu bike dan ki ma ke ninu Limousine
Ghana rapper me'lo ni mo ti pa, e pe mi ni assasin
E ko rubbish, e ni na nonsense dey make sense

"[Song] CDQ X Phyno X Reminisce – "AYE" (Life)", 5 out of 5 based on 1 ratings.
---