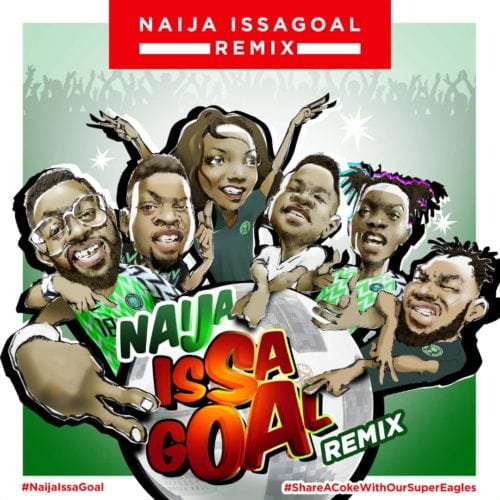 Issa Goal as Naira Marley and top Nigerian singers #ShareACokeWithOurSuperEagles
Here is a star studded one!!! In collaboration with Coca Cola, Naira Marley puts out a remix of his chart topping number titled Issa Goal.
This remix is graced by Falz, Olamide, Simi, Lil Kesh and Slimcase.
Hopefully, this might just propel the Super Eagles to bring back the cup.
As you download, don't forget to #ShareACokeWithOurSuperEagles.
Naira Marley, Falz, Olamide, Simi, Lil Kesh and Slim Case – Naija IssaGoal (Remix)
Quotable Lyrics
Sangalo issa goal
Shanawole issa goal
Escoba issa goal
Toros issa goal
Coca Cola issa goal
Super Eagles issa goal