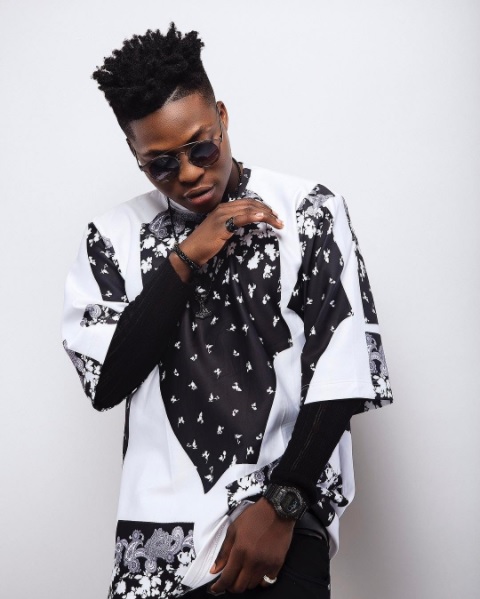 Reekado Banks, may be the latest celebrity causing havoc on and hopefully not off social media.
The MAVIN act, took to IG to share snippet of his latest project, (a melodious tune by the way) and instead of igniting the fire of thirsty showers of praises, the snippet instead caused some hot words to be exchanged between his fans and non-fans alike.
Bone of contention: Reekado, in the video, could be steering the wheel of his car with one hand while the other held up a red cup, a cup which he graciously mentioned did not hold within it any alcoholic content but of course many chose not to read his caption and instead slammed the singer.
However, with each insult from non-fans, explosive clapbacks from fans rang from every corner as Reekado's fans made it very clear no one could come on his page to disrespect him.
Read the exchanges below:
[email protected] local boy watin concern Nigerians with the content of you cheap cup of alcohol, sing a song that will last for at least 3 months ??
[email protected]_otes boy, when you can write a full statement without errors and abbreviations, then i think you stand a chance with reeky….and mind you, his songs last than your most expensive wears (if you have one tho).
honneydropGuilty conscience… We didn't ask u… @reekadobanks Lol??
[email protected] not every drink must be alcohol for you to know the traffic laws madam….. @femidomain meant that he shouldnt be drinking at all and driving as stated by the road safety laws….
danyebeReeky u getting too fat mehn…….pls can't wait to twerk to dis drop fast bro
sirgodaino21…. what do you think you are doing drinking and driving???
____double_dWetn u con dey drink @reekadobanks… Coke abi Fanta ???????????
prnces.tife_What is now there???.. Guilty conscience
ugwuchetaMy man
sirgodaino21…. what are you trying to tell the world about naija with this?