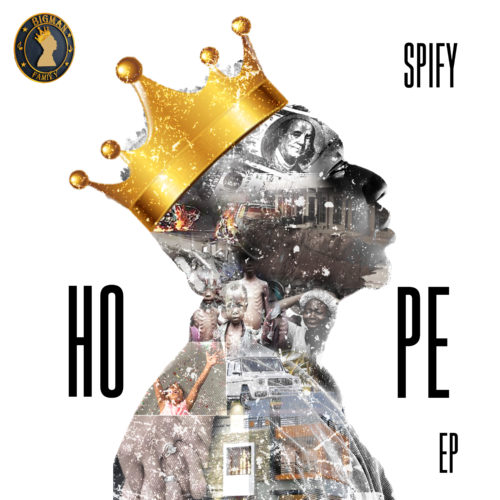 In perilous and hard times, in a society where the youths are pressured, her citizens are depressed, frustrated, and at the verge of giving up. Egwu atuna gi; gi nwa chineke adana mba. There is 'HOPE'.
Talented singer, Spify release a new body of work, titled "Hope" EP. The impressive project consist of 6 tracks released under Bigman Family House. See track-list below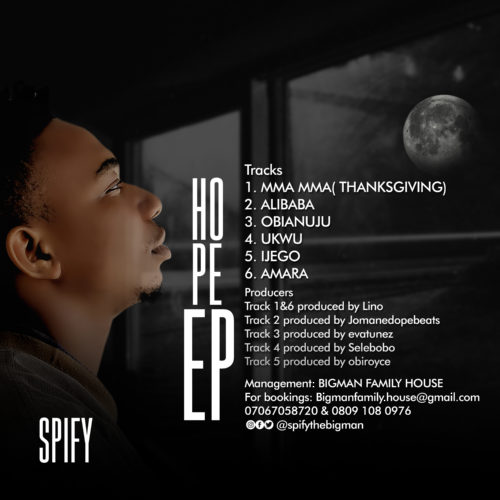 "HOPE" EP a masterpiece teaching you to be thankful despite all odds, enjoy life as e dey go, fuel your hustling spirit;
GIVING UP IS A SIN
Once there is life…there is HOPE. "HOPE EP" uplifting spirit!!! Listen below
Enjoy "Mma Mma" (Thanksgiving) by Spify
2. Enjoy "Alibaba" by Spify
3. Enjoy "Obianuju" by Spify
4. Enjoy "Ukwu" by Spify
5. Enjoy "Ijego" by Spify

"Spify – "Hope" The EP", 5 out of 5 based on 27 ratings.
---