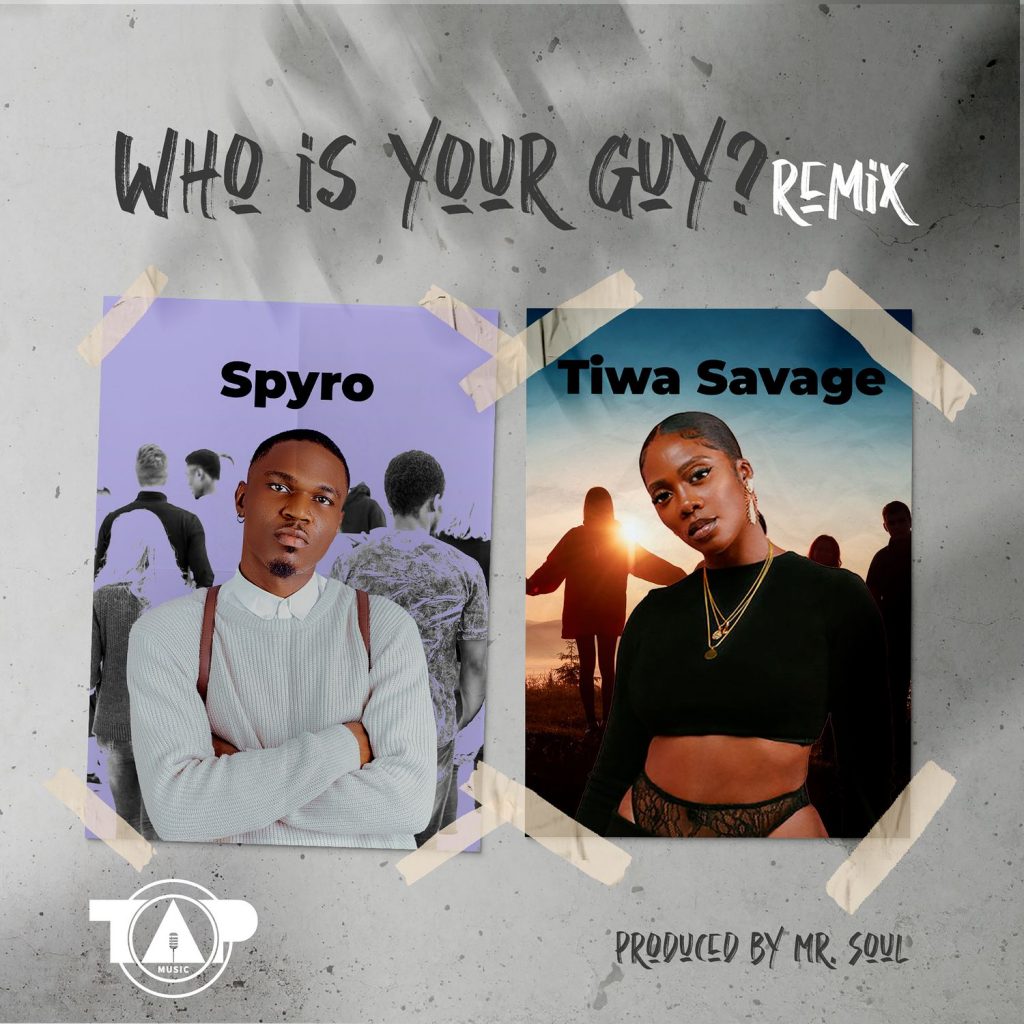 Raving Nigerian singer, Spyro links up with Afrobeats Queen, Tiwa Savage for the official remix of his still buzzing hit song- "Who Is Your Guy?", produced by Mr Soul. TAP Music unleashes this banger for y'all to enjoy something new.
Spyro's 2022 hit song 'Who Is Your Guy' serves as a reminder to many that friends and people can be easily forgotten if we don't check on them regularly. The lyrics speak about the importance of checking up on people and supporting one another in life.
In the song, Spyro acknowledges that the world can be a difficult place and we all need someone to lean on in times of need. He talks about coming through for his friends and assuring them that they can never suffer because they have him. These sentiments are important to remember in the struggles of life and are essential for truly meaningful friendships.
Moreover, Who is your guy lyrics stress the importance of having each other's backs when times get tough. At the end of the day, everyone needs a little bit of support in life. This is what Spyro's song emphasizes, and Tiwa Savage jumps on the jam to reveal who her real guys are, She lists some interesting names. Listen below
ENJOY!