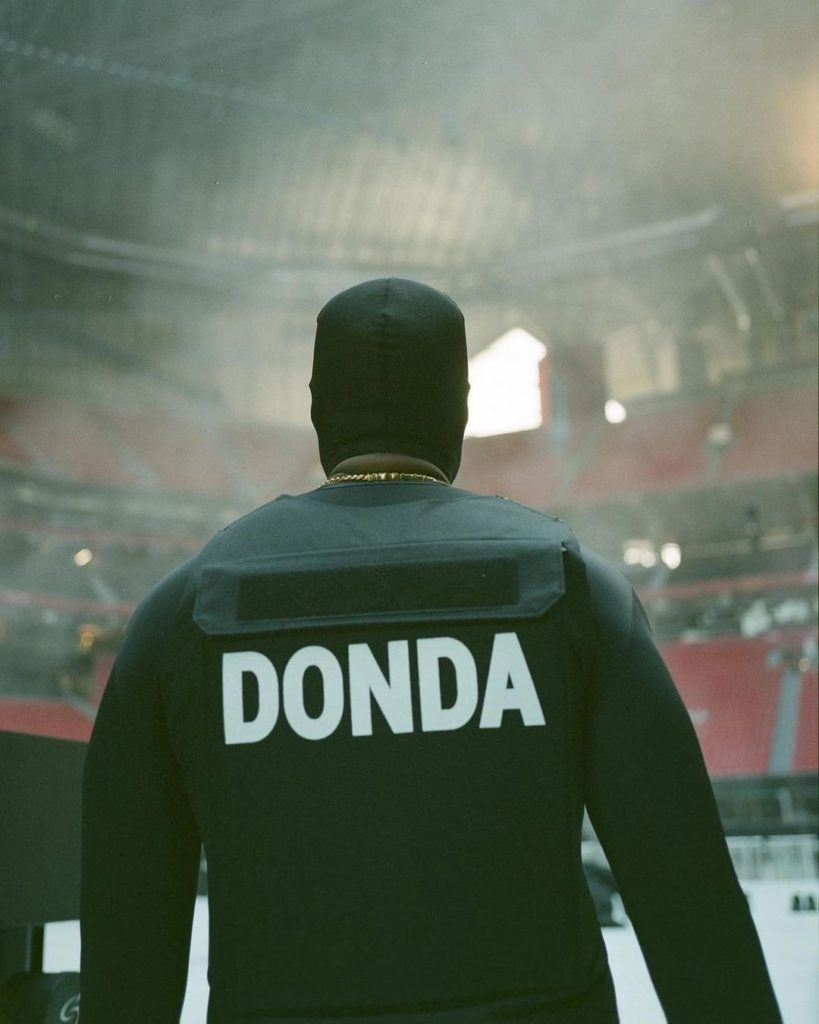 On the 29th of August, 2021, GOOD Music and Def Jam Recordings released American rapper and music producer, Kanye West highly anticipated album titled "DONDA"… STREAM HERE!
Kanye West claimed that the album was released without his approval, Donda, his 10th studio album, was named after his late mother Dr. Donda C. West.
Depending on which school of thought you subscribe to, the release of Kanye West's 10th solo album Donda was either a series of false starts or ingenious promotion by way of three separate stadium-filling Apple Music-exclusive listening events that served to give fans deeper insight into West's creative process and aesthetic vision. But while announced release dates came and went and became something of a guessing game among fans, the content of the actual final product was rarely in doubt: a 27-track opus that encapsulates nearly all of the music he played over the course of the IRL previews, including multiple versions of several songs.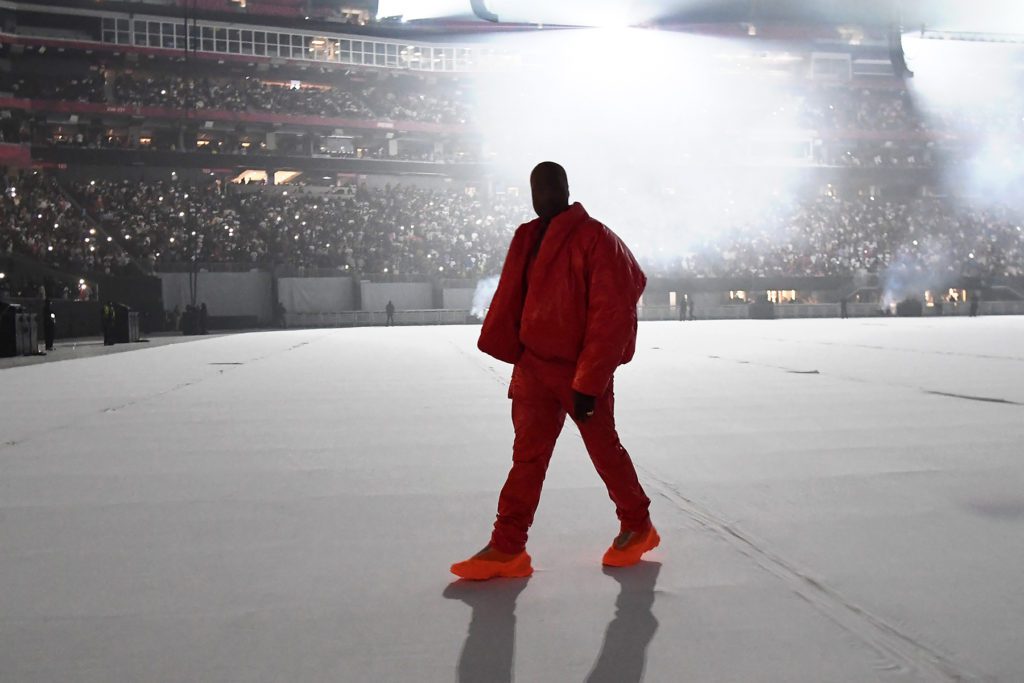 As presented over the course of his three stadium events (at Atlanta's Mercedez-Benz Stadium and Chicago's Soldier Field), Donda was continuously evolving, with West seemingly adding and removing celebrated guest appearances, adjusting sequencing and futzing with the project's sonic until the very last minutes. All the theatre, intentional or not, makes the case for Kanye West as one of the most skilled musical architects alive.
DONDA is lush and expansive with a consistent gospel undertone, West seemingly including everything and everyone he's enjoyed over the course of his illustrious career. There are allusions to the roots of his solo material (the funky bassline and Lauryn Hill sample of 'Believe What I Say'), leaps forward in his decades-long mission to perfect the happy medium between gospel and secular music ("Lord I Need You", "Pure Souls"), and then the kind of stadium-rap anthems that have made Kanye West live shows some of the most consistently can't miss events of his era ("Hurricane", "Praise God").
Though he declined to officially credit any of the project's many guests in the tracklist, West sought out a great many of Contemporary rap's most important (and, in some cases, most contentious) voices, including Lil Baby, Lil Durk, Lil Yachty, Roddy Ricch, Young Thug, Jay Electronica, Travis Scott, The LOX, Kid Cudi, Fivo Foreign, Westside Gunn, Conway The Machine, Playboi Carti, Jay-Z, Shenseea, DaBaby and the late Pop Smoke.
These appearances play mostly as showcases for their respective artistry, their verses not always aligning with the themes of any given collaboration-but with West always setting the table for those moments. Outside of his long-standing religious devotion, West alludes in rhyme to his hopes for the world at large, an unending dedication to his children and even the struggles that led to the much-publicised dissolution of his marriage. It's the closest thing yet to an open book on one of Pop culture's most enigmatic figures. But that would imply that there was an editor: Instead Donda is the raw, sometimes unwieldy genius of a man two years and a heap of world-shifting events removed from Jesus Is King, a project about the MC yielding to a power greater than his own. ~ Apple Music
Enjoy DONDA album below
Track 1. "DONDA CHANT"
Track 2. "JAIL"
Track 3. "GOD BREATHED"
Track 4. "OFF THE GRID"
Track 5. "HURRICANE"
Track 6. "PRAISE GOD"
Track 7. "JONAH"
Track 8. "OK OK"
Track 9. "JUNYA"
Track 10. "BELIEVE WHAT I SAY"
Track 11. "24"
Track 12. "REMOTE CONTROL"
Track 13. "MOON"
Track 14. "HEAVEN AND HELL"
Track 15. "DONDA"
Track 16. "KEEP MY SPIRIT"
Track 17. "JESUS LORD"
Track 18. "NEW AGAIN"
Track 19. "TELL THE VISION"
Track 20. "LORD I NEED YOU"
Track 21. "PURE SOUL"
Track 22. "COME TO LIFE"
Track 23. "NO CHILD LEFT BEHIND"
Track 24. "Jail Pt 2"
Track 25. "Ok Ok Pt. 2"
Track 26. "Junya Pt. 2"
Track 27. "Jesus Lord Pt. 2"