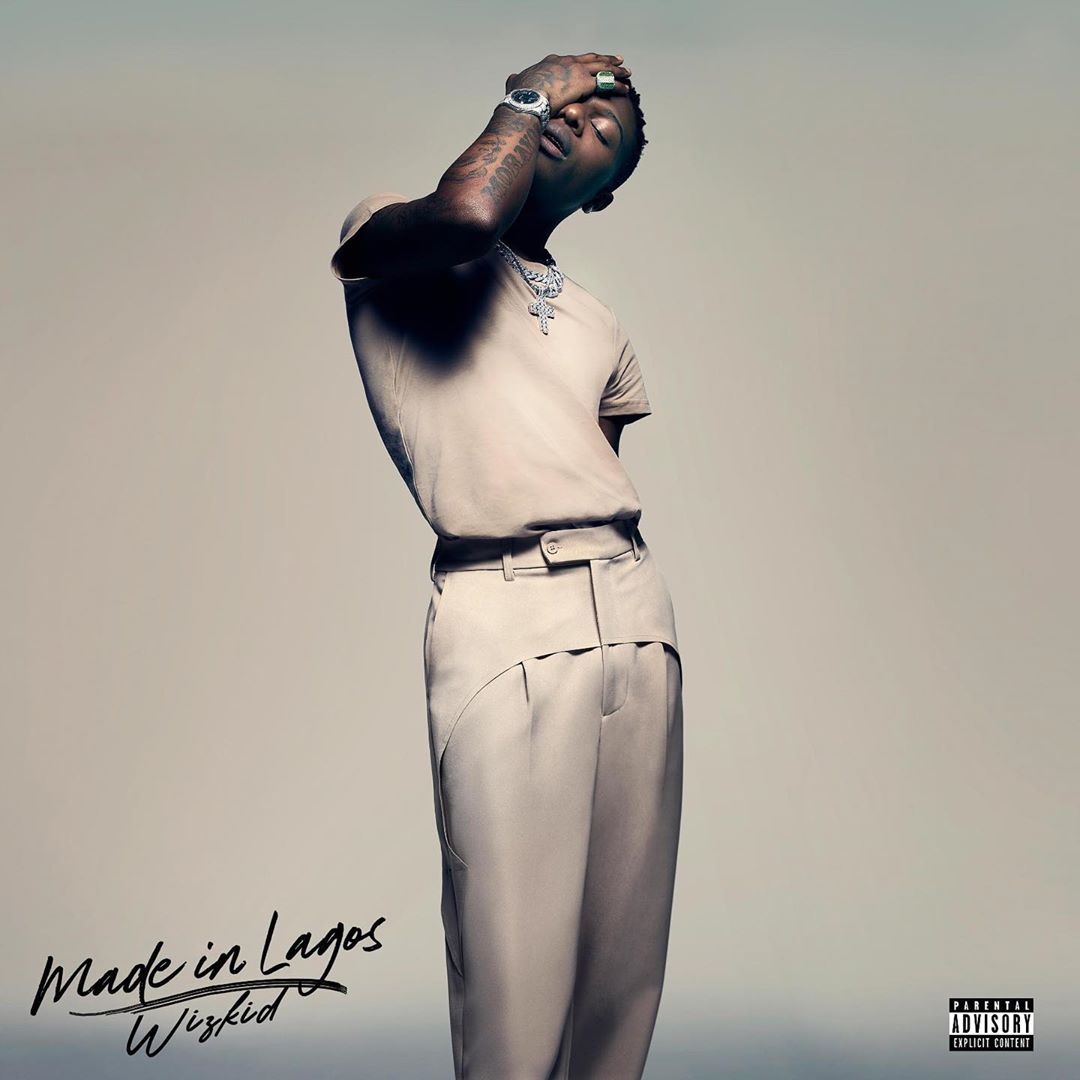 One of the most anticipated album for the past three year "Made In Lagos" by Wizkid is Finally Out!
The Wait Is Finally Over as Wizkid premieres his fourth studio album – "Made In Lagos" worldwide. The album titled after Lagos City the place where the Number 1 Starboy grew and blew from into the International market is said to be a project for his day fans. The Afrobeats star's fourth album is his most sophisticated yet. According to Wizkid this album is the Best he has recorded in recent years after his debut – 'Superstar', better than the second and third; 'AYO' and 'SFTOS' (Sounds From The Other Side) respectively.
Fakaza "Made In Lagos"  album consists of 14 tracks which feature; Burna Boy, Skepta, Damian Marley, H.E.R, Tay Iwar, Projexx, Ella Mai, Tems and Terri. With major production from P2J. Wizkid dropped two tracks from this new body of work; 'SMILE' & 'NO STRESS' which serve as the album's lead singles and are currently enjoying massive streams and climbing major music charts.
Peep below to see the album Track-List…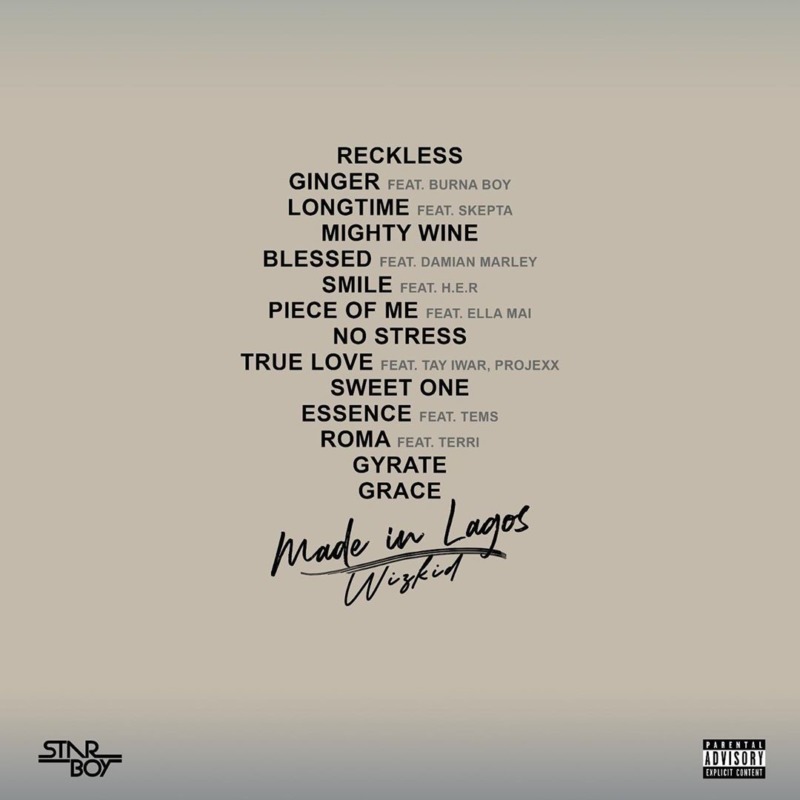 With this music project named MADE IN LAGOS, the album isn't just restricted to Lagos/Nigeria alone, it has a global vision, uniting Kingston (Blessed, featuring Damian Marley), California (Smile with HER), London (Skepta, Ella Mai) and home – Essence, featuring Nigerian R&B singer Tems, is a Lauryn Hill-ish stunner, and fellow African giant Burna Boy duets on Ginger. Wizkid Songs sound here is slinkier and more sophisticated than before, with more sexy sax than a Kenny G single all thanks to some pristine production, largely from Nigerian Londoner P2J (and from promising Ghanaian beatsmith Juls on Tru Love). These are superbly crafted songs for under the sheets, wherever you are, but as Afrobeats continues to grow, Wizkid wants the world to remember where it came from and where it's going next.
Enjoy Wizkid's 'Made In Lagos' Album and share your thoughts with us in the comment section
GET/STREAM On Digital Stores (iTunes, Spotify, Apple, Deezer)
Listen to each track below;
01 "Reckless"
02 "Ginger" feat. Burna Boy
03 "Longtime" feat. Skepta
04 "Mighty Wine"
05 "Blessed" feat. Damian Marley
06 "Smile" feat. H.E.R.
07 "Piece of Me" feat. Ella Mai
08 "No Stress"
09 "True Love" feat. Tay Iwar & Projexx
10 "Sweet One"
11 "Essence" feat. Tems
12 "Roma" feat. Terri
13 "Gyrate"
14 "Grace"