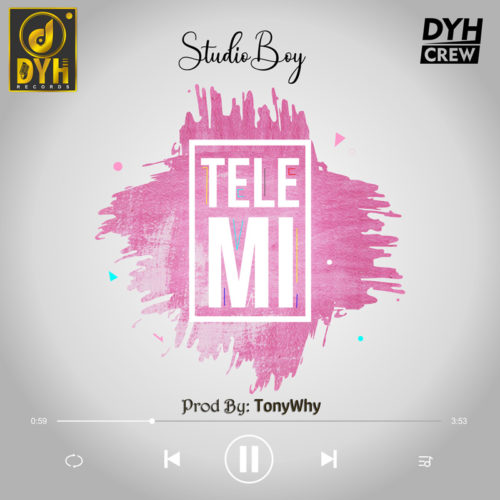 Another mind cooling song from the desk of DYH Records by Studio Boy.
The talented music star decided to surprise listeners with the unannounced release of his new romantic song titled "Tele Mi".
Studio boy's charming vocals float over a bouncy rhythm that blends Afropop and hip-hop to create three minutes and 3 seconds of sheer joy.
As Produced by TonyWhy – The Wizzleblower, 'Tele Mi' is not only dedicated to music lovers but to all lovers of peace of mind.
Instead of buying medicine for stress & peace of mind, kindly download "Tele Mi" and you will be glad you did.
Listen, Enjoy! and share…
Follow Studio Boy on social handles
Facebook: https://web.facebook.com/studioboyclassic
Twitter: https://twitter.com/studioboyc
Instagram: https://www.instagram.com/studioboyclassic
Youtube: https://www.youtube.com/channel/UC49PXrIe0-699jsruzuXYRQ

"Studio Boy – "Tele Mi"", 5 out of 5 based on 2 ratings.
---