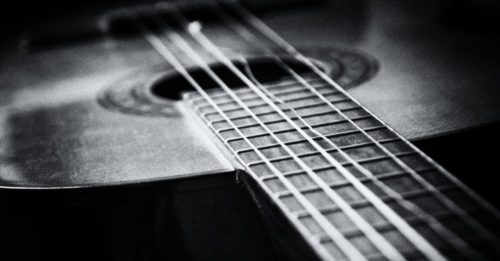 The Nigerian music industry in the last few years has witnessed the scourge of depression/suicide sweeping through it and dragging with it, some of the industry's creatives. This epidemic, as serious and devasting as it is, has continued to blossom right before everyone's eyes without much being done about it.
Spectator Index, on the 28th of July, 2018, published a World Health Organization research on suicide placing Nigeria fifth with 15,000 suicide in every 100,000 suicides.
Researches have proven that there has been a substantial increase in suicide rates in the last few years and in a not so surprising turn, suicide has now been declared the second leading cause of death amongst 10–26-year-olds. Many have argued on the reason why so many young people keep taking their lives: Lack of jobs, poverty, to mention a few have been declared some of the reason people decide on ending their lives. However, we should know that these reasons are nuanced when it comes to the music industry
.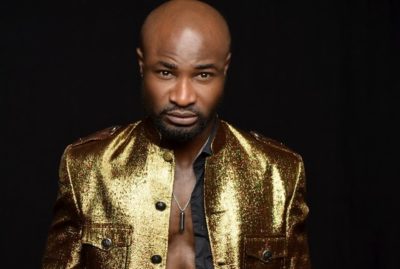 Over the years, we all have witnessed some of our favorites coming out to briefly speak on their mental health, revealing that they have in fact been struggling with depression. The last three years have seen the likes of Harrysong, Runtown, and most recently upcoming act Pelepele, who went the extra length of actually taking his own life.
Pelepele's death has further busted open the door for the discussion on depression in the music industry causing us to, in fact, take a leap into why so many young acts and even established artistes are battling with their mental health and to be honest, the reason in this case, may not be far fetched. Everyone wants to 'blow' and continue to be relevant while still churning out hits.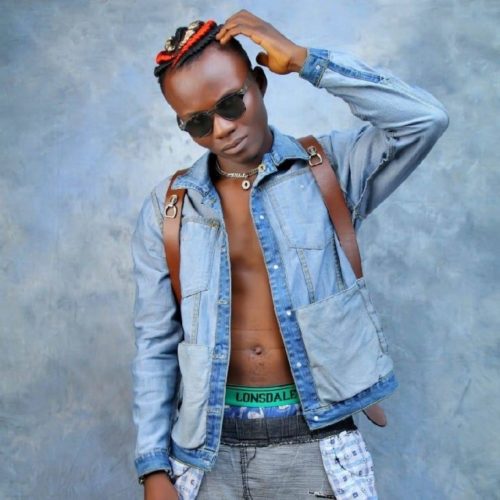 The music industry is very demanding and a lack of artistic support has contributed to the depression. As many like to argue, barely two (2) out of the droves of record labels we have in the country are well structured. These labels know their duties which include mentoring their acts by the artist development departments in the record labels. This department handles the business of music for their artists.
Not so many artistes in the country today are lucky, as even with them being signed to a label, they basically still have to make it on their own with very little support from their so-called labels. There is the issue of being business-minded, churning out music that will appeal to the 'masses' and of course still 'keeping face' when in fact, there is no face to be kept.
For starters, lets place attention on indie artistes who do not have the backings of a label. What really are the issues they have to deal with?
I have been opportune to speak with a couple of budding independent artistes, who are bent on etching their careers out and making a mark within the music industry, and one thing I have come to realize, most of these guys were not privy to some of the information and advice needed to start out as well as use in creating a name for themselves in the industry.
For any person yearning for a career in the music industry, it is paramount that you arm yourself with all shades and forms of advice from a hue of people with experience in various roles in the industry most especially from artistes such as yourself who have survived solely as an independent act for years without any support from a corporate 'machine' or a label. Doing this will give you a more accurate map on how to navigate in the industry, what to expect and how best to deal with any hurdle that may crop up along the way.
Now to the ones who are lucky enough to get signed by labels, most of these people end up having to change their sound to suit the taste of the label and of course the masses. Now on this, I am 50/50 about it. While some labels may, in fact, understand the gimmicks of this music business and artiste development, others simply do not have an iota of knowledge about this. For labels who know the game from top to bottom, they understand that in most cases, it is more than the music.
When an artiste finds a great label such as the one briefly discussed in the paragraph before this, then I dare say, you should listen to whatever advise is being dished out else you are preparing yourself for career suicide.
It should be noted that for an artiste to 'blow' in the industry, there is more to achieving this than just the sound/music, the platform they are signed to may, in fact, be key.
A great label knows that achieving success is much more than music, there are the:
Dress culture
Social media presence
Video production
Interview preparations
Music launch and press releases
Lets put it this way, a properly run label can help an artiste blow faster than a hit song and should also know they need to give their artiste leeway to decide their artistic direction.
In July 2019, Oladips who was signed to Reminisce's LRR record announced to the world that he had left the label. He went on to release a song titled 'Maybe' where he spoke on losing his way after he signed to a label. His way in this context can be linked to his rap part and style.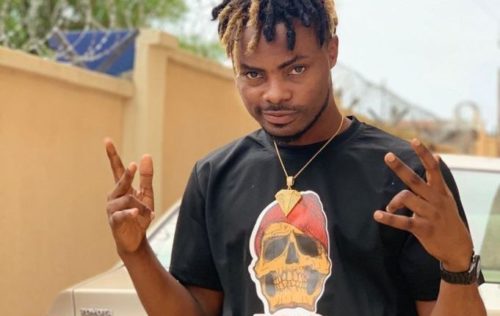 Now before this song was released, many of his fans, over the years had complained of having lost the 'rapper' in him, that they knew. Many critics and music lovers bemoaned the fact that he was no longer the ace rapper who they fell in love with before he signed to a label, they complained majorly about his need to delve into the singing aspect of music.
These worries were later dealt with by Reminisce himself, in an interview with Hip TV back in 2017 where he stated that he simply needed to tweak Oladips' sound so as to find a way into the mainstream.
Following the tweaking came the song 'Lalakukulala' which was the only successful mainstream song Oladips released. (He has 'Champagne', released in 2016, which till date has only garnered 36,331 views)
Apparently this move was not in the least appreciated by Oladips, who made it known in the song 'Maybe' where he rapped the lyrics.
'I was a young promising Dips before I signed to a label, the same reason why I had to leave the label. I use to be responsible for my losses and my wins. Then it felt like someone cut my wings…'
This song further shone a light on his mental health, a part of him that was again brought to fore following the death of Pelepele. Taking to his Instagram story, the rapper revealed that at some point in his life, he almost ended his life if not for the friends who were with him that night.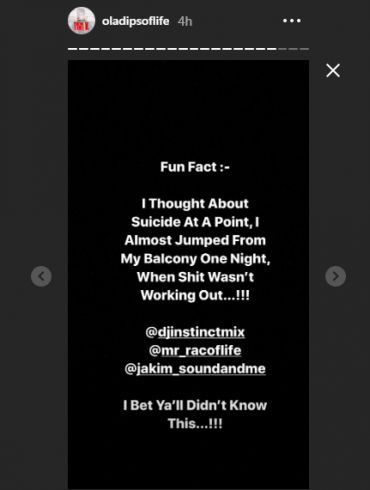 Oladips's case is one which brings to notice the question: Should artistes make the music that reflects who they are or go with the trend? It is no secret that people are going after numerous things just to make headway in this business, causing many to compromise. However, it must be said that this may in fact not be the smartest move for many artistes.
As I would always advise the few acts who I have had a discussion with, 'make the music that best reflects who you are and what you stand for as this kind of music will be the best you'd make and will also help you build a fan-base that will always be in your corner.'
Your fans will always stay in your corner, should you continue churning out that creative side of you which endeared them in the first place as to be honest, being you, a great you, will any day beat a second-rate someone else. Artistes who enjoy jumping from trend to trend, of course, they will garner fans who will also keep jumping from one trend to the other depending on which is hottest that period or an artiste who does it better. So, why not stick with doing 'you'?
Now in doing you, this comes with knowing that your talent alone is never enough. Making it in the music industry comes with more than being remarkably gifted in making music. Creatives must not only be talented but also be reliable, honest, conscientious,  punctual and so on. It should be noted that your reputation is everything.
For artistes to acquire success, there is a need for a team of people to ensure that success is attained. Dancers, managers, agents, and publicists are some of the people any business-minded artiste needs, not an entourage of 'yes men' with little or no knowledge about the music business and music itself. Yes, I am aware that it can be a daunting responsibility for any artist to have all of these persons on his or her payroll and this on its own could have a negative effect on their psychological health.
If we are going, to be honest, many of us have gone through periods of depression, anxiety or in some cases, had a meltdown. Some, in fact, are still battling with this and have refused to seek help, while others have. For creatives who end up taking their own lives, it should be noted that most times, this is birthed from a more longstanding illness which they had to deal with throughout their life.
People who battle mental health issues are some of the greatest actors that I know as these people constantly cover up that part of their lives with a mask with which they use in communicating with people around them.
Many times, we have read on social media where society blames people battling depression or even those who end up taking their own lives. You read things like 'he or she should have talked to someone,' now while I will never underestimate the power of opening up and sharing your struggles with others, it should be noted today that it is far from easy to keep telling people around you every day just how much you wish you could die and how you have lost hope in everything.
For those who have battled this disease and won, I personally feel it is important that you speak out and let others know it is not something they should be ashamed of, mental illness/depression is a huge part of millions of people's lives, most especially with those in the music industry.
One act I am most thankful for his Harrysong who according to his management is getting help after he came out to shed more light on his mental health.
"Don't cry wen I die, celebrate, put up a kingmaker concert, empower more youths,… I have Lived… I have Done my bit, carry on in grace… TEKERO? I LOVE YOU ALL." This brief message as it is has left a number of people expressing concerns for his well being.
His management had released a statement saying he had been gotten the help needed.
Harrysong is Getting The Needed Help. A big thank you to concerned fans, friends, and family who have put in calls, Messages, and emails to check on Harrysong after his last alarming Instagram post 22 hours ago. The truth is Harrysong has been dealing with slight emotional issues in the last few days and has been trying to manage it alone. But at this point, we are getting him the needed help.

"We have been in talks with Emotional Intelligence Trainer and Practitioner, Oyinkansola Alabi and a session has been booked. Depression is real, but when that happens one should sought for help in the appropriate quarters. Once again, Thank you all,"
The music industry is not in the least an easy one to work in and if somehow you are depressed and having a difficult time, it is time to seek help. Seek help, plan your every move and have faith, then watch how things will begin to fall in place.
Written By: Tope Delano
---