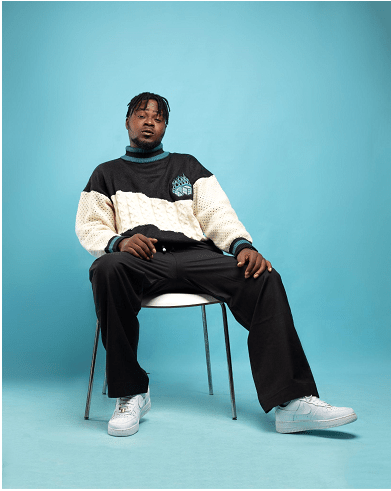 Born on the 27th of September 1995, Benjamin Saka Mideji Owolabi is an afro pop singer, rapper, and songwriter professionally known as T-ben Miller. T-ben was raised around Ajangbadi/Agbara/Magbon/Morogbo axis in Lagos state, Nigeria.
He developed a passion for music at a young age. He attended Caritas primary school Igbede Ajangbadi and then Kems College AlasiainIjanikin, Lagos, after which he honed his music skills and began to make a name for himself in the local music scene. T-ben Miller is an afro fusionist. his music style portrays authentic African-rooted sounds fused with Western pop elements.
T-ben Miller does not subscribe to the narrative of being inspired by a particular event, thing, or phenomenon. According to him, the entirety of life's daily fails to get him going, influencing him to juggle concepts and create music. T-ben millers signature sound creates complex layers that encourage fans to attach their meaning to and develop their interpretations of. T-ben's talent was noticed, and he was eventually offered a scholarship to study Information and Communication Technology at the Technical University in Ghana.
During his time in Ghana, T-ben continued to pursue his passion for music and gained a following in the Ghanaian music industry. T-ben was nominated for a VMA award for his talent, cementing his status as one of the most promising artists in the music scene. Today, T-ben continues to make music that resonates with audiences in Ghana Nigeria, and beyond, using his unique style to convey messages that inspire and uplift his listeners. www.facebook.com/iamtben www.instagram.com/iamtben twitter: @iamtbenmlr
Watch T-ben Miller Mayana Video Below: