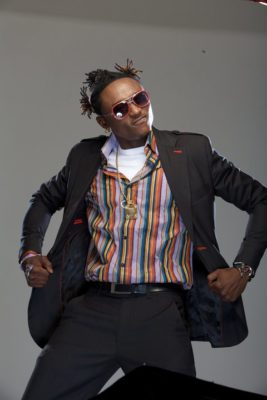 Veteran singer, Terry G may have made one of the most controversial statements and it's likely he would be bashed for making such claims.
The singer whose real name is Gabriel Oche Amanyim made the shocking declaration during an interview with Channels TV where he bragged about setting the pace for the other Nigerian singers. Notable for dropping tracks like "Free Madness, " "Akpako," and "Run Mad, " the singer during his active days in the industry was labeled as a weird artiste with an awkward identity.
His style of music was considered profane and totally unacceptable due to his eccentric dress-sense and controversial lyrics. However, with the likes of Naira Marley making waves now, Terry pointed out that Nigerians have finally come to embrace his kind of music.  He named himself the "Jesus" of the Nigerian music industry who set the pace and sacrificed all for the new artistes.
He slammed Nigerians for being hypocrites as they have embraced what they criticized him for doing in the past. Speaking on whether he is more influential than Naira Marley, the singer explained that it is not in place to make such conclusions . 'I'm the Jesus of Nigerian music, I'm not the Christ. The Christ is the savior, Jesus is a name, and for the fact that Jesus is the most popular name that died for us and sacrificed for us.
It took me a while to take this risk that a lot of persons discriminated against me for and now, they see people smoking, doing stuff and nobody is talking. There must be a pace-setter". He said