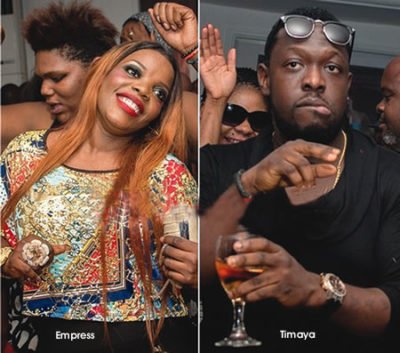 Timaya in a recent interview with Daddy Freeze opens up about his pass relationship with his long time Ex-girlfriend, Empress Ujamah. Timaya and Empress Ujamah who were once lovers broke up in 2009, 9 years ago after both artist had several issues and Timaya got in a fight with her after their break up in-order to retrieve the car he gave her while they were dating.
During the interview with Daddy Freeze, Timaya revealed that the car he gave to Empress Ujamah was a gift he got on his birthday from a lady friend. Timaya said the car in question was an Honda Pilot and as at when he got the gift he was using some other exotic cars so he gave the Honda Pilot to his then girlfriend, Enpress Ujamah who was in need on one as at the time.
But months after giving her the car, Empress Ujamah left him because of their misunderstanding and didn't come back to him. He even made effort of pleading but Empress said she had moved on. Timaya then asked her for his car back because he never brought a car for her, that the Honda Pilot was a birthday gift and the one who got him the car kept asking why he wasn't driving the car but Empress Ujamah said she had settle herself with the Honda Pilot.
Below is the full video of the Interview, Watch.
---