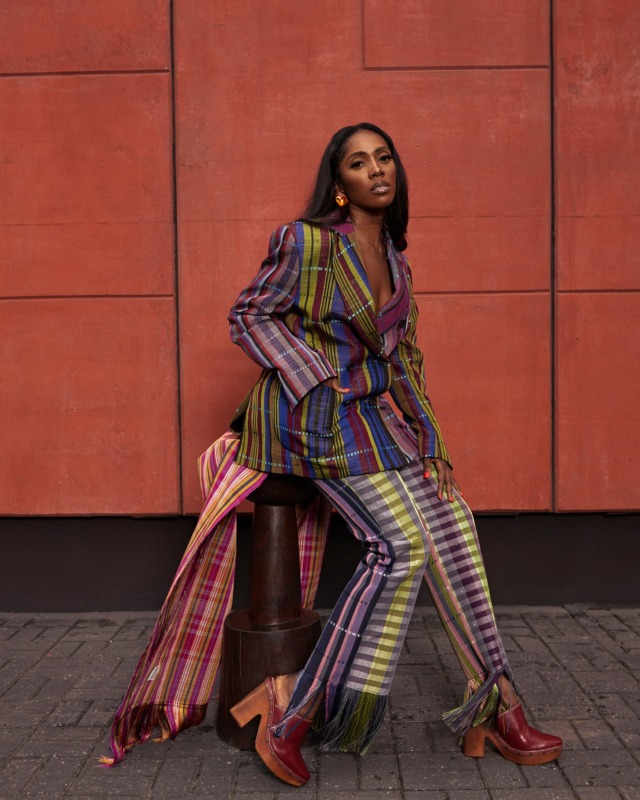 Sensational singer, Tiwa Savage has dragged a popular journalist over his insensitive and unprofessional article about her.
Tiwa Savage's album "Celia" was ranked by Time Magazine as one of the best albums of 2020 and she took to the gram to celebrate the feat and also dropped a message which seemingly shaded Nigerian media houses for not recognizing her craft. However, one of Pulse NG's writers identified as Motolani Alake had written a scathing article about Tiwa Savage's career and how her brand is on the verge of fading away.
Taking to Twitter, Tiwa slammed the writer and his media house directly. She wrote: "I'm glad you know it's YOU guys I was talking about. "Because say I quiet no mean say I be fool" – don't try and turn nigerian media against me to hide your guilty conscience. Ask all the media houses I have great relationships with them. What you did with this is pure EVIL.you know how to diss out but you no fit take am when someone speaks up. Struggling brand ke. Even my son bagged more money than your whole company. guy you came to my house to do interview then you asked for pictures. Bitch you are a fan. Fuck you @onemotolani ?
See the tweets below:
I'm glad you know it's YOU guys I was talking about. "Because say I quiet no mean say I be fool" – don't try and turn nigerian media against me to hide your guilty conscience. Ask all the media houses I have great relationships with them. What you did with this is pure EVIL. https://t.co/wZTfJSe4Bf

— Tiwa Savage ?? (@TiwaSavage) November 29, 2020
??? you know how to diss out but you no fit take am when someone speaks up. Struggling brand ke. Even my son bagged more money than your whole company @OneMotolani @PulseNigeria247

— Tiwa Savage ?? (@TiwaSavage) November 29, 2020
guy you came to my house to do interview then you asked for pictures. Bitch you are a fan. Fuck you @onemotolani ?

— Tiwa Savage ?? (@TiwaSavage) November 29, 2020
Nigerians, they say we are slow o @PulseNigeria247 @OneMotolani pic.twitter.com/ipTJbXAlQp

— Tiwa Savage ?? (@TiwaSavage) November 29, 2020
---