OMAWUMI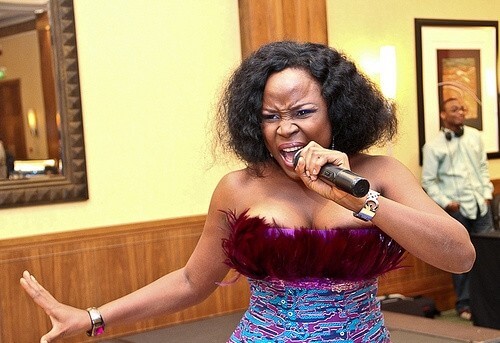 The 'Wonder Woman' with a voice of a super hero knows no bounds. We first saw her on the stage of acclaimed '2007 West African Idol' where the now mother of one brought down the roof with her pipes and finished as the first runner-up behind Timi Dakolo. Although she did not win the prize, the aggressive mezzo-soprano catapulted her way to the top with her debut single 'In the Music' and left jaws hanging with a vocal performance rival to none and went on the bag multiple awards including the 'Best Female Vocal Performance' and coveted 'Next Rated' prize at The Headies in 2009. Boasting a vocal range that spans more than three octaves, Ms. Megbele has continued to dish stellar offerings from the conscious 'If U Ask Me' to the Flavour-assisted 'Bottom Belle' not-forgetting her moving duet with Mr. Brown titled 'I No Like Ojoro' which is reminiscent of the blues. If you are opportune to catch the entertainer live your soul might scream; "drop the sophomore album already"!
J'ODIE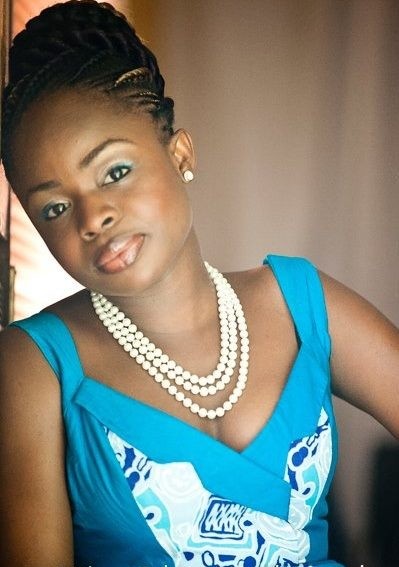 The 'African Woman' was born Joy Odiete Eseoghene , can arguably be described as a laid-back version of Omawumi. The soprano picks up from all weakness Omawumi possess due to her aggressiveness; which makes one wonder why she did not steal the show at the 2007 West African Idol with her contemporaries Omawumi and Timi Dakolo? After we thought we have seen it all from the songbird, she resurface with her award-winning smash single 'Kuchi Kuchi' which became an anthem nationwide, followed it up with 'Under The Mango Tree' and a critically acclaimed studio album. J'odie's album places her on a high pedestal as her delivers a convincing stellar performance rising from the slowest notes to mountain high; her claim to fame might be her expansive range, technique but her management is not doing the diva justice.
ASA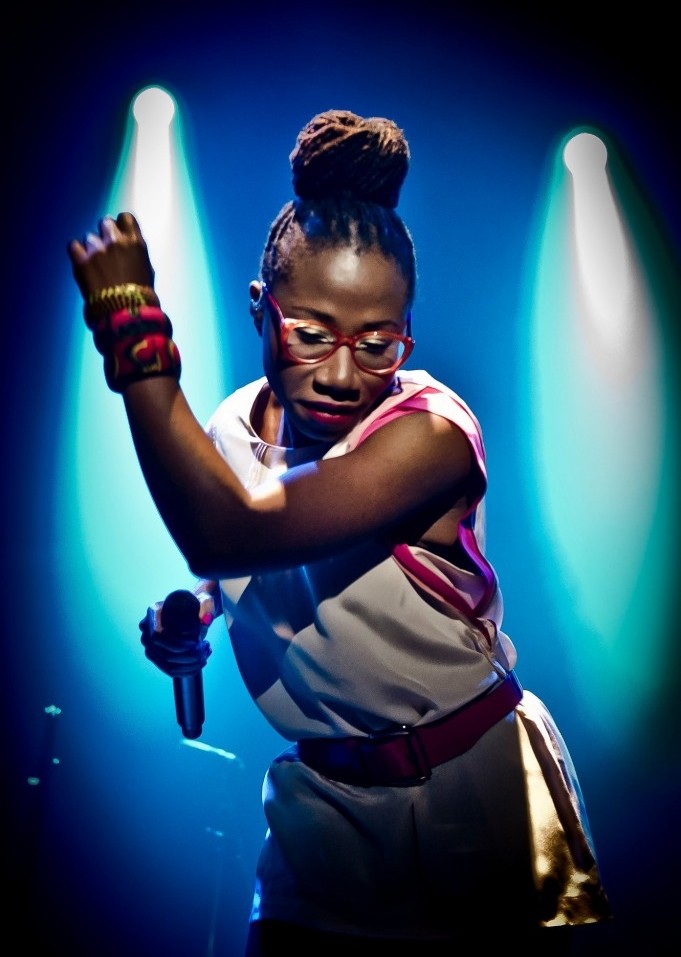 The Hawk's debut still remains unmatched as her vocal styling and music; many have tried to replicate Asa but woefully failed. Who knew a singer could be beautifully imperfect? Bukola Elemide is! The Nigerian French singer is the best at what she does and is a "legend-in-progress"; very much like how Adele set the world on fire with '21', Asa dropped a self-tiled afro-soul debut LP that set the nation ablaze in 2007. The album became a household item and instant classic spawned housing acclaimed numbers like 'Jailer', 'Iba', 'Eye Adaba' to name a few and the moving sophomore 'Beautiful Imperfection'. Proving there is power in numbers with the love duet 'Comforter's Song' with Jeremiah Gyang and teaming up with Naeto C on the inspirational 'Share My Blessing'. She might just be the most artistic Nigerian artiste of this generation and her music has been featured on a number of American television series
WAJE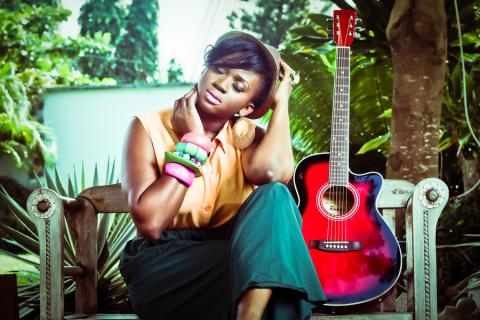 Words Are Not Enough to describe the vocal capabilities of Aituaje Iruobe, who is mostly known as WAJE.  She claims to be majorly influenced by Whitney Houston and Aretha Franklin and has earned our respect over the years. The lady behind the remake of P-Square's 'Omoge Mi' and the female voice in the duo's 2008 hit track 'Do Me', has a vocal range which covers an expansive three octaves yet has still not quenched our taste for an album. She has released quite a number of singles and collaborated with M.I, Omawumi and so on. The major problem we have with the belter is the fact that she has not being able to carry the entire magic she possess live into a recording booth and blow our brains still she is a vocal wonder and a leading lady in the Nigerian music-sphere with a numbers of awards in her cabinet.
IBIYEMI
When you come in contact with this lady she strikes you as assertive yet unassuming and a regular Jane until she opens her mouth and all of a sudden, you are thrown into a different world, just like that. The vocalist who packs a mammoth-size voice with a gigantic presence is to be blamed for the emotional soundtrack 'Can You Love Me?' for the hit television series 'Hope Bay' and '168' as well as 'Do You Really See Me' for the Chris Ihidero film about rape, sexual abuse and domestic violence titled 'Big Daddy'. The dark-skinned belter offered her first album 'Love Always Wins' featured unplugged session is a testimony to her vocal abilities and technique; seen in her duet with Dipo 'It Will Be' and moderately successful singles 'Play', 'Ore' and 'Don't Leave Me'. She teamed up and soared with Sound Sultan on her most recent single 'True Colours';  although Ibiyemi might not too popular, her talent is massive and is well respected among her peers.
Authored by Ogaga Sakpaide ( @Ogagus_ )