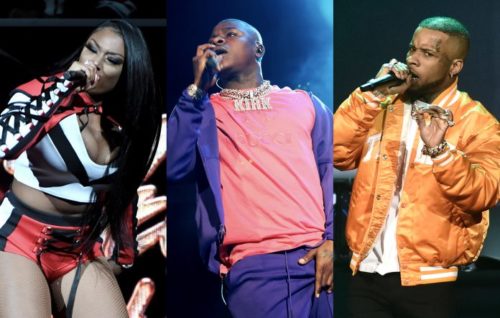 Tory Lanez is out here celebrating the success of his collaboration with DaBaby, while the beef with Megan Thee Stallion heats up.
For a couple of days now, there has been a back and forth between the industry sweethearts Megan and DaBabay, following his collaboration with Toru Lanez on "SKAT". It all started when Megan Thee Stallion decided she had had enough and took DaBaby off her list on Instagram.
On Saturday,m they exchanged shots on Twitter following DaBaby's retweet of a tweet that made light of Megan's debacle with Tory.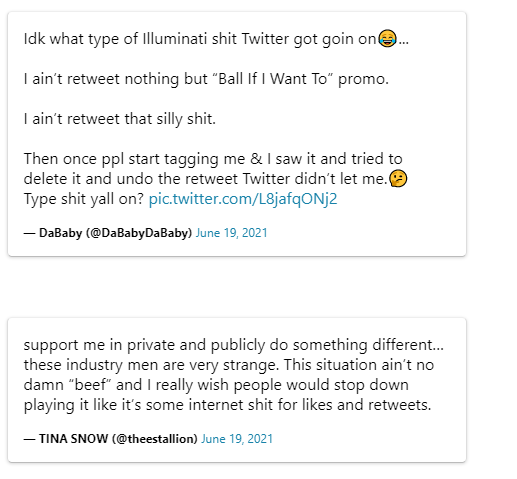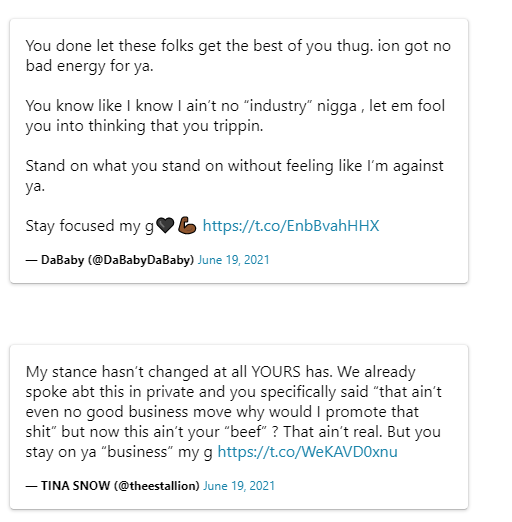 However, Tory seems to not care as he remains out here celebrating. Lanez wrote on Twitter early Sunday morning: I rebuke all negative energy from around my blessings. God really favors me. And my only prerogative is to give back love and positivity to people in need!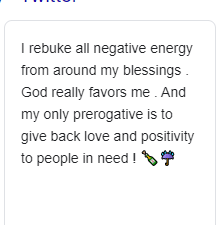 ---