Last Updated on Mar 25, 2022 | 05:47 by Tommy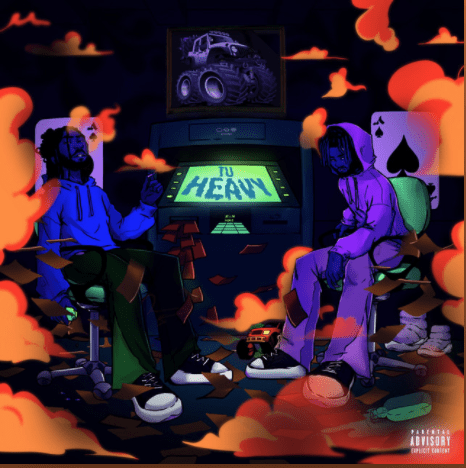 Anticipate a weekend of exciting oven-fresh music like never before, as fast-rising music duo, TuHeavy, release their self-titled EP, "TuHeavy", on Friday 25th March 2022 to all digital platforms.
Starting Friday, lovers of trap, afrobeat fusions, and anyone looking to hear something different from the usual, can have a taste of unique sound in the 4-track EP which will be released by Redkonnect Nigeria Limited this weekend. TuHeavy: the EP is jointly produced by Zikay and Showbeat, and promises a unique twist of the trap genre, garnished with the unique Naija flavour.
"We are not in the business of doing what you already know, and you'll agree with us by the time you're done listening to the EP", said Tega and Ugo of TuHeavy. "We want to give Nigerians a taste of trap. This Friday, they will get a chance to hear what the genre, as popularized by Migos, Gucci Mane and other associated artistes, sounds like when blended with a unique Nigerian flavour that has never been experienced before now." The duo added.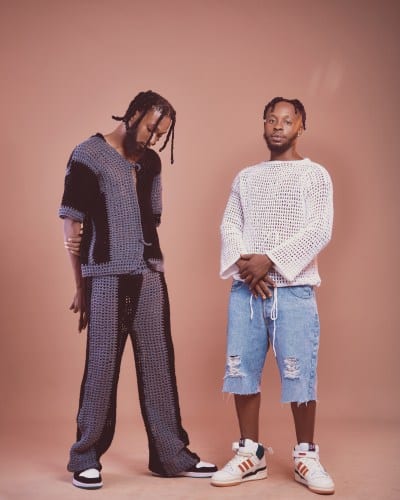 As an upcoming music duo, TuHeavy is not new to the entertainment scene. They have since enjoyed a loyal underground fan base, and positive reviews from industry players with four previously-released singles.
"If you've known TuHeavy as we have, then you'll understand our excitement for this weekend.
Seasoned and experienced industry players who had a foretaste of the self-titled EP agree that the duo are here to stay, and with the commensurate talent to back their claim of uniqueness. I am quite confident that fans will not be disappointed this weekend", said Vwederian , Manager of Redkonnect Nigeria Limited, the duo's management company.
TuHeavy: the EP contains four tracks, namely: Big Shoe, Spade, Doubling, and PPP and will be available for download from Friday, 25th March 2022. GET HERE
About TuHeavy
TuHeavy is a fast-rising duo featuring Isama Ugochukwu Vincent (Ugee) born October 3, and Tega E. Jerry (Tonadoh) born March 24, both of whom hail from Delta State and reside in Lagos, Nigeria. Their style of music is known as trap and presents a unique message with each track.
According to the duo – whose slogan is: "The sound is too heavy" – their music is deliberately designed to be packed full with unique messages delivered creatively. Previous singles released unofficially by the duo are Schedule, No Remorse, Don't Need Love, Aladin, Pain, all of which are also available on select digital platforms.