Davido's Sophomore Album "The Baddest" Will Feature Akon, Trey Songz, Meek Mill, Wale & More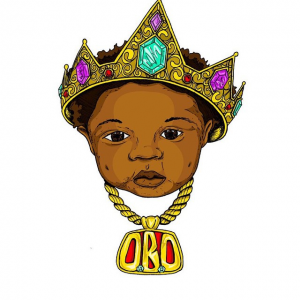 Soon-to-be-graduate and multiple award-winning afropop sensation, David Adeleke aka Davido has unveiled the exclusive tracklist for his well-anticipated sophomore album already scheduled for release in June of 2015.
As promised, the album contains spanking features and collaborations from artistes celebrated at home and abroad. From P-Square to Don Jazzy, Runtown, Uhuru, DJ Buckz all the way to Akon, Meek Mill, Wale and Trey Songz, the 20-track LP appears to be quite very promising. Even better, it comes loaded with the production from some of Africa's best beat makers including Shizzi, Del' B and Spellz… just to mention a few!
Check out the tracklist here.
Vodafone Ghana Music Awards Winners List
At the recently concluded Ghana Music Awards, Nigerian dance hall king, Patoranking made us proud when he won the African artiste of the year, beating the likes of Tiwa Savage and Yemi Alade.
See full winners list here.
Whayasay! Patoranking Inks Yet Another Endorsement Deal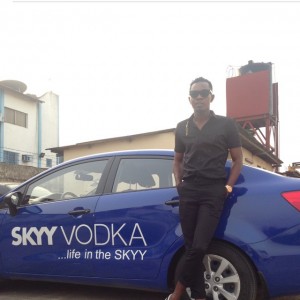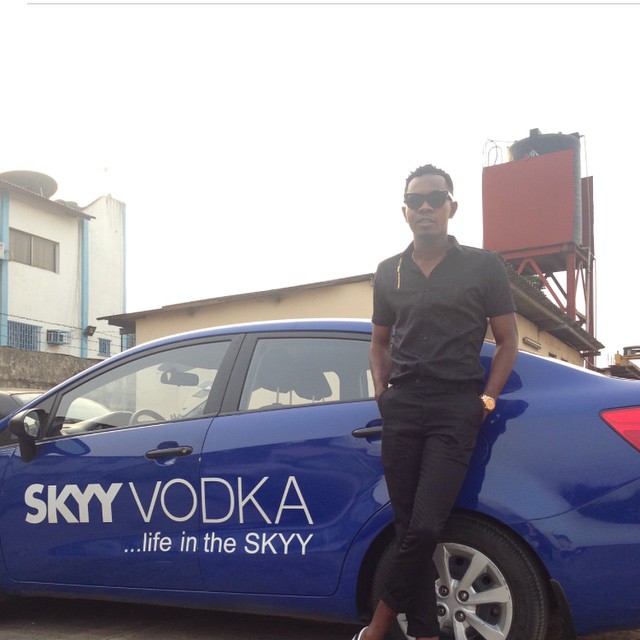 This year is beginning to shape up for 2014 headies next rated act, Patoranking. Asides winning the best African act at the recently concluded Vodafone Ghana Music Awards Festival (see full winners list ), the dancehall king just signed yet another endorsement deal with Skyy Vodka….read more
Olamide, Reminisce to Headline Dagrin's Memorial Concert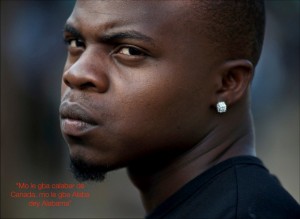 A 5th year memorial concert will be held in honor of late rapper, Dagrin – real name, Olaitan Olanipekun who died on April 22, 2010, eight days after crashing his car in front of Alakara Police Station, Mushin, Lagos.
To be headlined by rappers Olamide and Reminisce, the concert, which is set to hold on April 22 at Spice Route, Victoria Island, Lagos, will also feature Seriki, Lord of Ajasa, YQ, Sossick, WondaBoy, BaseOne, JahBless, PoslyTD, Chinko Ekun and CDQ… Full story
Burna Boy Signs Deal With Universal/Island Records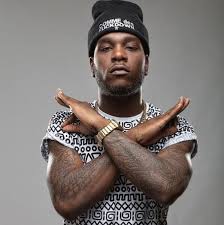 Burna Boy has just taken things to the next level by signing a new deal with global brand Island Records, a subsidiary of Universal Music Group. The talented Reggae/Dance-Hall act took to Social Media to make the announcement moments ago and made the bold veclaim of being the first contemporary Nigerian act to OFFICIALLY sign a deal with the power brand… Read more!
Peter Okoye Builds Multi-million Naira Beverage Company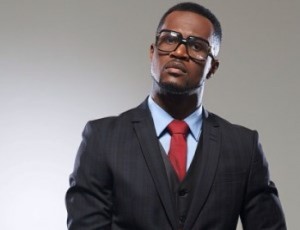 If Linda Ikeji's report is anything to go by, then, the Okoye brothers (at least one-half of the duo) mean business!
In a report gathered from LIB, Peter Okoye, the crew-cut sporting half of P-Square has veered into yet another business venture, a beverage and bottling company. Peter is reportedly currently building a multi-million naira beverage and bottling company in Lagos, located on one acre of land somewhere on the Island. Construction of the beverage and bottling company is said to have started in 2014, and is expected to be launched before the end of this year.
November last year, we brought news to you about Peter floating a record label called P-Classic Records (read story here) apparently, the record label and this multi-million Naira factory are subsidiaries of P-Classic Group (PCG), a fast-growing and dynamic company owned by Peter Okoye.
When officially opened, the company will reportedly produce bottle water and assorted fruit juice. Bayo Adetu, P-Square's Publicist, confirmed the development, reports Linda.
4 Reasons Why P-Square Should Stick Together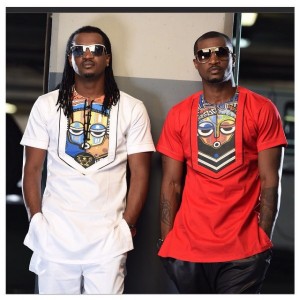 So it's pretty obvious that there's a bit of bad blood festering amongst the Okoye brothers whether we like it or not. We're not trying to make a mountain out of a mole hill, but you must admit even brothers are susceptible to misunderstandings every once in a while.
Let's leave the past where it belongs… in the past, and talk about the now. Recently, news surfaced that Peter, the P-Square twin with the crew-cut was in the process of constructing a bottling and factory somewhere in Lagos (which if true, is fantastic news). Also, Paul, the dread-locked twin went on Instagram to share a BTS of his "best 40 P-Square songs" and the brains behind each song's success. Now you'll agree with me that this isn't such a bad thing, until you see his captions for the posts… Read more!
Reminisce – "Baba Hafusa" (Album Tracklist)
Reminisce aka Alaga Ibile put fans in a frenzy when he announced the tracklist of his upcoming album entitled Baba Hafusa.
The 16-track album is expected to drop on the 30th of this month (April). Surprisingly, the album which boasts of features with rap titans the likes of Ice Prince, Vector, Olamide, Phyno as well as Sean Tizzle amongst others , lacks collaboration with any female artiste, rapper or otherwise.
Click here to view full track list.
Jahbless Set to Release 3rd Album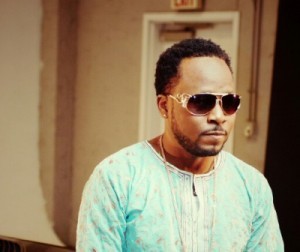 Nigerian artiste, Jahbless aka Olori Ebi is gearing up to release his third studio album titled "I am ME" on May 29th, 2015. The rapper and singer who has continued to thrill fans with his style of music, felt the need to douse the tensioned wait that has brewed in anticipation of his next studio album, He made the public announcement recently to the delight of his many fans via his instagram page. The forthcoming album has already spawned hits like 'Owambe', 'Leave Story', '69 missed calls' and 'Lights Camera Action'.
The olori-ebi moniker bearer has decided to give his fans a treat on the day Nigeria begins a new era under a new government, as he has picked May 29th as the album's release date. Album will be made available on iTunes, Spotify, Amazon & CDs stores from Wednesday, May 29, 2015. More details about the album will be released soon.
MC Galaxy to Drop Debut Album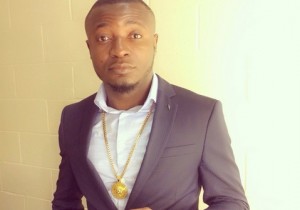 MC Galaxy is getting set to launch his debut album 'Breakthrough'.
The 'Sekem' singer rose to prominence in 2014 with the commercial success of his singles 'Nek Unek', and 'Sekem'.
The star is set to unveil his debut album, with a number of mind-catching events which is divided along the fine lines of music and comedy, planned for the day. The 'Sekem' singer will hold the album launch on Saturday, May 2, 2015 at Emerald Event Centre, Uyo, Akwa-Ibom with Beat FM OAP, Toolz and Channel O VJ, Denrele Edun announced as hosts.
MC Galaxy will be joined by other acts including Skales, Oristefemi, Praiz, Cynthia Morgan and others while Akpororo, Klint Da Drunk, I Go Die and other comedians will be on hand for the comic part of proceedings.
Top 10 Singles That Rocked The First Quarter of 2015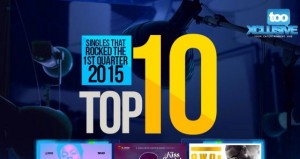 With bigger expectations for the entertainment year this 2015 which will result in spanking new collaborative features, album releases, tours and not forgetting the joy of parenthood; the Nigerian music industry no doubt will continue to trail blaze in it's record breaking feats achieved.
The high influx of songs daily has made it difficult to maintain a shortlist of trending songs. Regardless, some have pulled through solely by popular demand and flavor. These are 10 singles that rocked the music charts this first quarter of 2015.
Check out the singles.