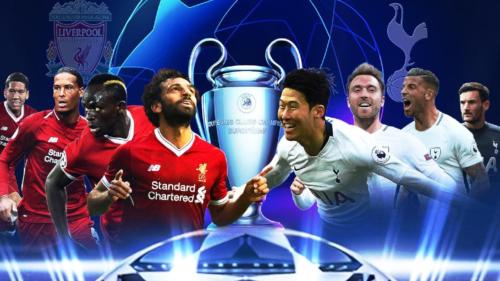 Tottenham and Liverpool are on their way to Madrid for 2018/2019 Uefa Champions League final.
After a great comeback by both teams the only thing left it to settle it all at the Final in Madrid. Liverpool shocked the world with the comeback against Barcelona and Tottenham also against Ajax at the second leg of the semi-finals.
Liverpool has been tipped by many to be the possible winner of this final cause of their outstanding performance and also a second straight champions league final. Liverpool lost to Real Madrid last year.
Predict and Win is here to reward 5 lucky football fans and lovers by giving them the chance to predict the exact score for the match between "Tottenham" vs "Liverpool" and win 5,000 Naira each. Follow the instruction below to predict correctly the score and win 5,000 Naira.
Instructions.
Drop a comment with your prediction for the scoreline.
Make sure a valid Phone Number is provided alongside your prediction in the comments.
Commenting twice or more disqualifies all comments 
The comment section would be closed before the match start.

The first 5 individuals with correct answers will win 5,000 Naira each
The winners will be contacted via the valid phone number provided and winners would be published.

"UCL Final; "Tottenham" vs "Liverpool" Predict and Win 5,000 Naira", 5 out of 5 based on 1 ratings.
---