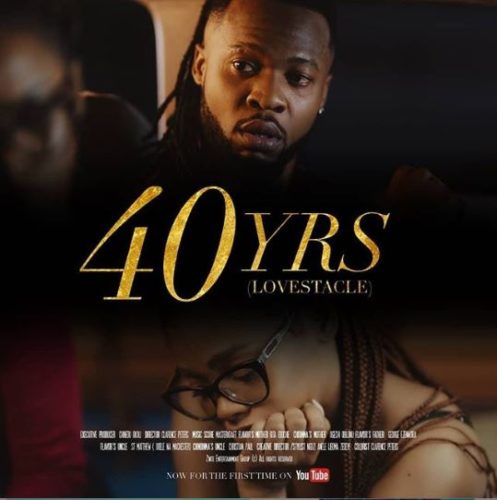 2nite Music Group releases a Movie titled "40yrs Lovestacle", a short film about Chidinma and Flavour's new love story.
Flavour and Chidinma gifted us with '40yrs' EP (a 4 track music project) last month (November) to also start the new month of December the rumoured lovers comes to bless up with The Movie for their EP. The new movie is a 14 minutes 42 seconds (14:42) short watch and its titled "40yrs Lovestacle".
'40yrs Lovestacle' is a movie that shows what lovers from the Eastern part of Nigerian (The Igbos) face when its time for their Traditional marriage. The family comes in as an obstacle between two young lovers. The Igbos are known for selling their daughters out when its time for marriage, the girl family presents crazy list to the family of the man that wants to marry their daughter, demanding for large sum of items. This a must watch for everyone!
Credits;
Movie Score by Masterkraft
Directed by Clarence Abiodun Peter
Creative direction/Styling – Zed Eye
Guest appearances : Rita Edochie, Ogechi Obilonu, George Ezenwora, St Mattew ( Obele Na Machester) among other Nollywood actors and actress.
Watch and Enjoy the short movie about Chidinma and Flavour's Lovestacle, Traditional ceremony below…
DOWNLOAD "40yrs Lovestacle" The Movie