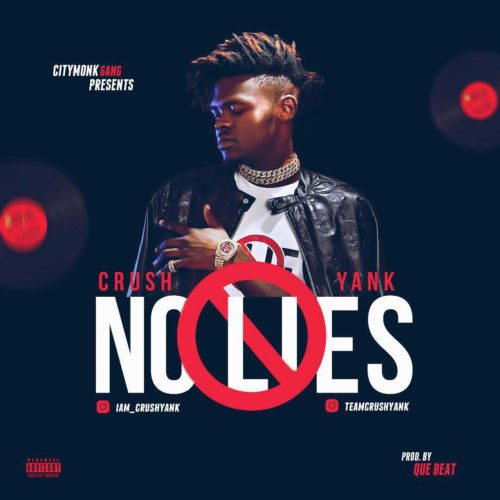 Crush Yank kick start his debut appearance in 2019 with a new wavy tune titled " No Lies " after previous success with his last single "Too Much".
This fresh wavy tune drops with relatable lyrics about the ladies, their fashion and quest for the glitz and glam of life.
He teams up with Pro director "Stanz" for Stanz Visuals to drop an eye-catching visual for this joint.
Watch Like, Enjoy and Share the visuals below
[youtube]https://youtu.be/jpYupzjaiDI[/youtube]