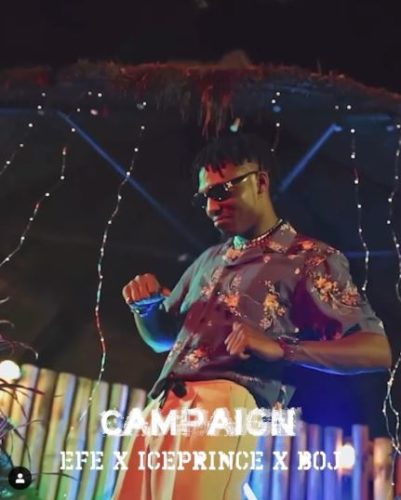 Matrix Music Nation releases the official music video for "Campaign" by rapper, Efe featuring Ice Prince and BOJ.
Efe Money joins forces with SuperCoolCat rap boss, Ice Prince and Alte melody singer, BOJ for a brand new single tagged "Campaign". The record is a mid tempo hip-pop tune with production credit to WXLA (Get Audio). He returns with the visuals of the song to prepare for the year end.
Enjoy this fun, youthful and feel good visuals directed by "Frames by Wealth". Efe and friends are having a good time, you should too this festive after watching the video.
[youtube]https://youtu.be/yYu1-mkyfoU[/youtube]