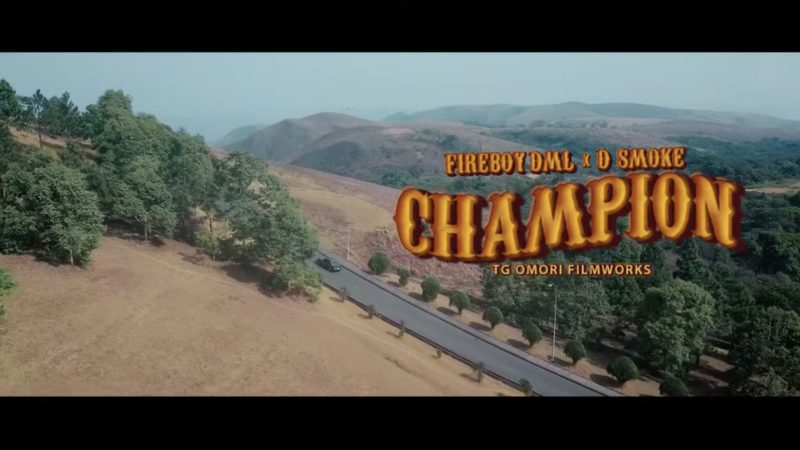 YBNL and EMPIRE presents Champion Music Video performed by Fireboy DML and D Smoke.
This track titled "Champion" is the first on Fireboy DML's sophomore album 'Apollo' which he enlist American rapper D Smoke.
On his debut album, "Laughter, Tears, and Goosebumps", Fireboy was a loverboy, a hopeless romantic guy but on "Apollo", he shows a much more confident side that really never gets to see the light. The album displays his outlook on life, his journey as an artiste, and the drama in the Nigerian music space, and in this article, we would be giving a detailed breakdown of the lyrics of each song on the album.
On this first track, he said it out loud and clear for everyone to know that he is the best artiste his generation has ever seen. He sang,
"I be king, I'm the best my generation ever seen, I came suddenly, I be like Nepa bill
And ever since, I never miss, I've been smashing, I've been killing everything…
Remember this, I'm a King, I'm a legend in the making, I'm a champion!
Champion, champion I'm a motherfucking champion…"
Today March 3rd, 2021 Fireboy DML drops the Official music video for the buzzing track, Champion…
"Felt inspired making this video, i gave it everything. i hope it inspires you too, to see that there's no mountain you can't climb if you leave your comfort zone" – Shares Fireboy via Twitter
Watch and Enjoy the visuals below