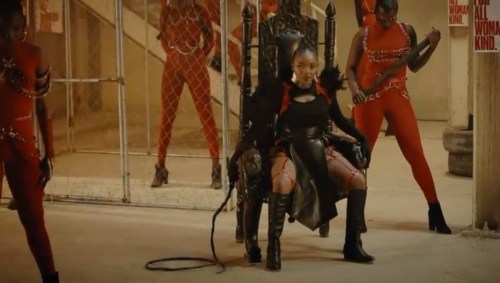 Studio Brat presents Woman official music video performed by Simi, Directed by Dammy Twitch.
Nigeria's songbrid Simi comes through with her first official 2021 single – "Woman". This is coming in months after celebrating Deja's one year with the songs, 'Happy Birthday' & 'Duduke (French Version)'
Born and bred in Lagos Nigeria Simisola Bolatito Ogunleye aka Simi, is an award winning Nigerian singer, songwriter and sound engineer. Her journey into music started pretty young as a chorister in church with a brief career as a gospel singer, but later majored into music as a singer, sound engineer and now a producer.
She is here today October 15, 2021, to celebrate Strong women (the ones that defy the things built/ designed to make them weak) with her new single "WOMAN".
Woman is a song about uplifting women as much as it is about pointing out the institutional barriers placed on them, Simi points out society's unequal treatment while demanding for a more equitable system.
Watch and Enjoy the official music video below
GET AUDIO HERE