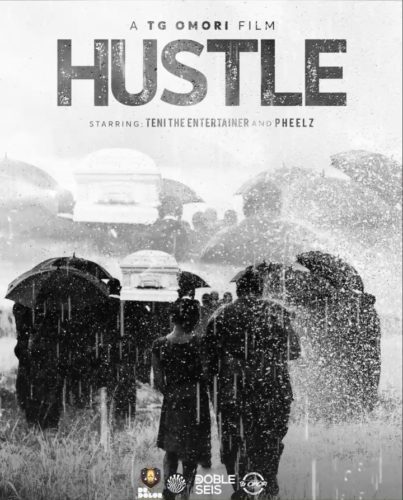 After the huge success of her last music movie (For You feat Davido) Teni returns with a new short film for her emotional classic – HUSTLE.
Dr Dolor Entertainment presents TENI THE ENTERTAINER in the music video for 'Hustle' off her WONDALAND album.
Wondaland is a place of luxurious mind-blowing utopian reality. Unlike our world, WONDALAND is suppose to be unreal but Teni brought a twist to it. She went into her life's dairy and touched on many topics such as Sex, her Love Life, Depression, Accepting Her Flaws, her Dad's passing, and a lot more. She gave fans a clue of what she is about in true living colors. STREAM/GET HERE
"Hustle" is one of those records that brings you closer to her trials and the pressure she has to confront with fame, family, friends, fans, and critics. Her fight with depression and how she loves to be herself regardless of the opinion of others, as she chases her dreams and handles her business.
Sometimes it feels like success is a trap
And sometimes it feels like people don't understand
'Cause the pressure e plenty and the expectations high
Even your day ones wey suppose get
Your back sometimes day ones dey fight
And everybody has an opinion
On how you suppose live your life
And even people wey suppose to show you the way
Na the people dey backbite
No be pride, no be ego
Sometimes I gas change my mind
Sometimes I gas dey behind
Sometimes I will have to say no
Sometimes I gas pour water on top my head
Make this pressure no drive me insane o…
Shot on location in Lagos, Nigeria, the video was directed by TG Omori and the song produced by Pheelz. Enjoy!!!