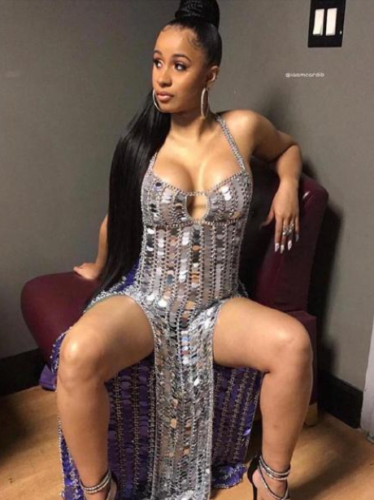 Cardi B caused a frenzy amongst fans who were watching her perform her songs at a music festival in Europe.
While delivering an exhilarating performance which had already sent the watching crowd to the heavens, the US rapper who just released the video to her recent single, "Press," did the unexpected which caused a friendly commotion at the show.
The mother of Kulture, already encapsulated in the beautiful moment she was having on stage, took off her wig and sent it flying into the crowd.
This move by her raised the emotions amongst the fans watching and also elated the spirit of the show to another level. This has made veteran rapper, Snoop Dog laud the move as probably the greatest move in Hip-Hop history.

Watch Video below:
View this post on Instagram
---