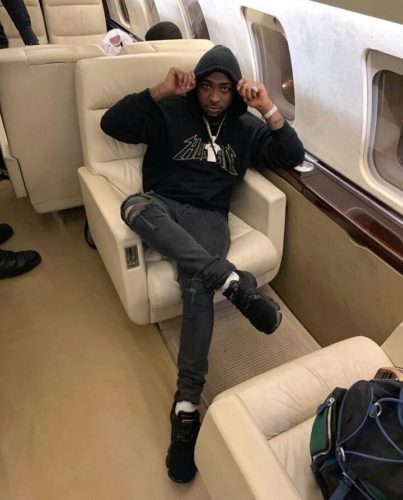 The verse of the Holy Bible that says, "Thou seest a man diligent in his works, he will stand before kings and not ordinary men" could be attributed perfectly to Davido after a wonderful and mind blowing weekend.
After being asked by Idris Elba to go give his wife a surprise at his wedding in Morroco, the singer was seen dancing hand in hand with the owner of popular French fashion brand; Christian Loubotin, with both men raising there legs to show the red soled shoes which is a product of Christian Lobotin itself  and dancing at the same time.
Both men looked really happy and excited as it was clearly they were all catching fun at the high profile wedding in east Africa.
It is great to see how a Nigerian artiste could make a wealthy & renowned designer loose his "home training" in the public.