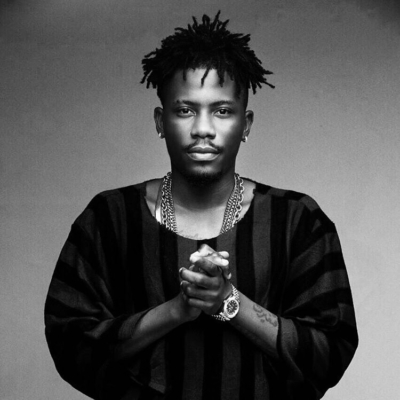 So much hate on social media, I dare say.
Rapper Ycee, may not just be having the best of times as he again came under the hateful wrath of some non-fans bared their thoughts about him via twitter.
The DON'T NEED BAE' crooner, had taken to the social media platform to announce a planned event where he would be meeting with some of his fans. The event according to the Tinny Entertainment artistes, would see him signingautographs and having his fans putting their signature on his jacket.
This seems harmless right? But some followers couldn't see it as a harmless way for an artiste to interact with his fans when they took turns bashing the hell out Ycee. They made it known they cared less about the idea as this is a country where autographs aren't taken seriously.
So pretty much I'm signing your CDs and you're signing my jacket so come through today!!!!

— ZAHEER! (@iam_YCEE) July 1, 2017
If you want to perform, perform. Ain't nobody turning up because of autograph abeg ?

— Chandler Bing. (@OMG_Its_6ix) July 1, 2017
Ha ha funny guy
Clap for yourself https://t.co/Yt280SAoEW

— ZAHEER! (@iam_YCEE) July 1, 2017
@iam_YCEE illuminate more niqqa ?

— THENEWKING (@haybeejizzle) July 1, 2017
Nigga this is nigeria. We don't give two shits bawt autographs. ?

— Sssaint (@LIRULSAINT) July 1, 2017
Good!
Glad I won't be seeing you then ?? https://t.co/TTsXRUQWGC

— ZAHEER! (@iam_YCEE) July 1, 2017

What do you guys think? Are these guys right?
Share your thoughts below.
---