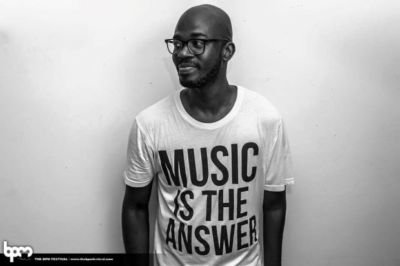 The 2016 BET Awards which was recently concluded saw South African artiste, Black Coffee, clinching the award for the Best International Act, Africa category.
Black Coffee, who was nominated alongside two other South African talented acts, AKA and Cassper Nyovest, said he wished the award would have gone to Nigerian superstar Wizkid.
In his word:
I would like to see Wizkid take it. He's worked hard! I really think he deserves it. He's also done well internationally being featured on Drake's album and working with Chris Brown.
Speaking further on his dreams and aspirations, Black Coffee said:
One of the things I dreamt about when I was young was to be friends with Michael Jackson. I always wanted to take SA to the world and be known internationally. I had mapped down my dream since the beginning and I've been working towards them.
On BET, the multi-award winning DJ and Producer, said being nominated was a beautiful thing as it reminded him of all the hard work he has put in since the beginning of his career. He also praised the award show organizers saying not only do they promote African artists, but they also ensure to work with the entertainers.