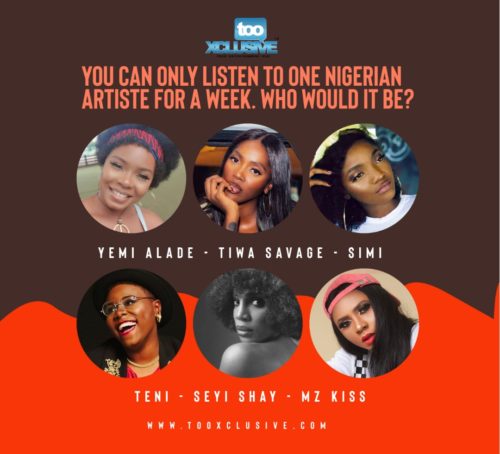 There are a lot of talented and hardworking female Nigerian artistes in the music industry who have successfully put themselves at a level where their songs have become a must-hear for some music fans.
These female artistes, despite being in a male dominated industry are a force to reckon with and always go to-to-toe with their male counterparts in terms of the impact their music make on fans.
This has caused some fans to be unable to go long days without listening to their music. They at every opportunity they get, make sure they play their songs for some sort of inspiration or just just for mere fun.
In this light, we would like to know from the list of 6 female artistes that have been listed below, which you would listen to if you are compelled to choose only one.
You can only listen to one female Nigerian artiste for a week who would it be?