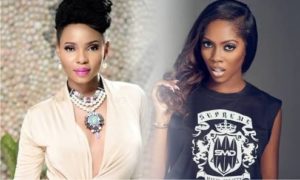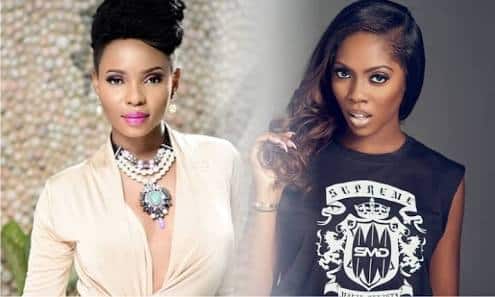 Cool FM OAP, Dotun has come for Yemi Alade and his colleague, Misi, who made the controversial statement about Yemi Alade having a better vocal range than Tiwa Savage.
TX reported that Yemi Alade was on Koffee Gang show for an interview on Hot Fm. One of the OAPs on the show compared Yemi's singing to that of Tiwa Savage. The OAP commended Yemi's singing skill and brushed-off Tiwa's singing as shouting. Her controversial statement soon became a trending topic on social media.
Cool FM OAP, Dotun has reacted to the incident. Dotun condemned Misi, saying her statement was unethical and false. He stated that it was an unprofessional attempt to be controversial for the purpose of getting famous. He came for Yemi Alade too, using her as a case study for the lack of support between females in the industry.
See his tweet below.
As for Yemi, the real reason why women in Nigeria can not boast of the huge numbers in music is cos you don't support each other. So, all these advocacy of "support our ladies" is a hoax cos you ladies are actually the problem. The guys already love you, so what is the problem?

— Dotuncoolfm (@iamDo2dtun) 12 July 2018

""You Don't Support Each Other" – OAP, Dotun On Yemi Alade, Tiwa Savage Comparison", 5 out of 5 based on 1 ratings.
---