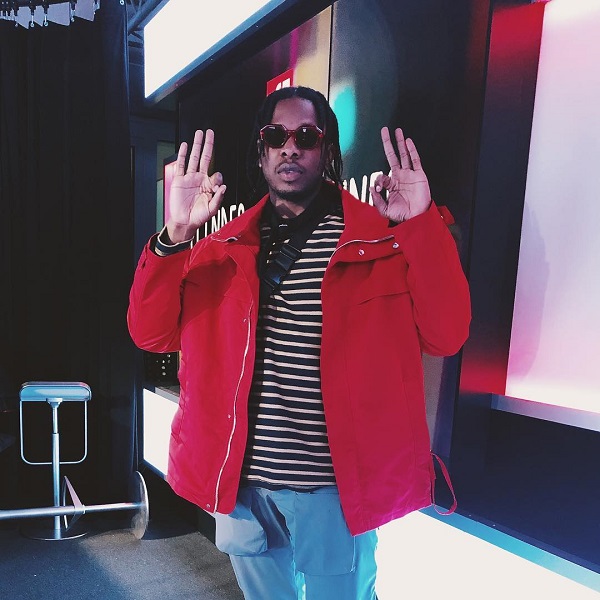 Runtown's talent cannot be overemphasized as he shows it purely and convincingly in his songs. His ability to mess with different sounds and vibes stands him out among the rest.
Although he could probably not be put side to side with the other Nigerian music superstars leading the Afrobeat sound to the mainstream in terms of achievements, but definitely not in terms of talent. Runtown is an absolute talent.
Runtown would definitely and easily pass as one of the most underrated Nigerian musicians we have around which is really not deserving of the beauty he injects into his songs.
He has proven his talents a 'million' times with hits such as "Mad Over You," "Gallardo," "Energy," "For Life" and so much more. And just yet again, he proves his musical brilliance in his latest music project, his "Tradition" E.P.
The E.P is an evidence of musical flair and proof of artistry with all six tracks packed with great sound, majestic delivery and finessed lyrics. Largely because the E.P is one that follows a unilinear pattern as it mostly talks about love and a mystery woman, i would do a quick review of the project below.
Starting with the first track of the E.P, "Redemption," Runtown desperately seeks for the good side of the lady in the track as he wishes to be saved from the emotional slavery he goes through as he thinks about her everyday and every time of his existence which handicaps other activities of his life. "Redemption" is all about an appeal for one to be loved by whom you probably feel you cannot do without, it is about being saved from the love you feel if you don't have, might terminate your existence. I understand how he feels in this track, i have been in that kind of situation more than twice before. Great credit should be given to the producer of the track for truly understanding Runtown's intention and feelings in this masterpiece of a song and providing the perfect combination of instruments to elevate it. This record is just more than brilliant!
Runtown on the second track, "Emotions" seems like he was able to finally get redeemed by the girl in "Redemption" and now reassuring her of his commitment after he's been suspected of foul play. He assures the girl on this track that he isn't trying to play with her "emotions" and that she is still in his head like she was in the first track. Runtown although on this track doesn't seem as emotional as he was on the first track and that might be because he already has the girl. It is understandable though because that is how you most boys feel when you finally get the woman you want. Nice jam too.
'Soundgod' becomes a bad and bigger boy on the third track; "Tradition" as he reveals he now needs "more bad bitches." He also switches up a bit as he focuses on other parts of his life. After finally getting the "redemption" he wanted and getting success at convincing his girl that he isn't trying to play with her "emotions," he now looks to focus on money in this track and bring out his bad boy reputation. He shouldn't be blamed though, as money is essential to maintain a good love life. But what's up with the bad bitches? Another nice jam.
The fourth track; "Goose Bumps" returns Runtown to his girl as he expresses to her how she continues to make him feel love struck with the way she relates with him. He tells how he she makes him get goose bumps when she mentions his name and how he finds it difficult to move on from her when that happens. This track comes in a dance-hall form and it is good for the E.P as you can actually dance and vibe to it. Another beautiful track.
"International Badman Killa" is a track that once again shows Runtown's awesome ability to make the speaker put bright smiles on one's face. In this track, he talks about his stardom and how it makes everyone direct total attention to him each time he appears in certain places. He talks how the designer wears he puts on, the exotic cars he drives and his "badman" attitude get him all the girls and intimidate other guys. This is a great jam and one that rivals "Redemption" as my favourite track of the album… brilliant work from the producer and great delivery from Runtown.
The last track, "Unleash" is one that almost everyone is already familiar with as it dropped as a single before the album was introduced. Runtown talks about too many problems he encountered, how he survived them and how it pushed him to love a certain Vannessa who always gave him peace of mind. Unleash is a mid-tempo jam produced by Del B and it is definitely one of the greatest tracks of the E.P.
Summarizing the E.P, i would say it's a fantastic project that should put to bed any doubts about the awe in Runtown's Talent. The project is full of thrills, amusement, radiance, grandeur and gloriousness. Runtown is a love doctor and i just got healed from walking through his redemptive clinic which gave the perfect and seamless cure to my emotional sickness. Bravo!!!
Ratings: 9.5/10
Written by Taiwo Oluwafemi
Twitter: @neefemie
Instagram: @neefe_nawti

"[Album Review] Runtown's "Traditon" E.P Is A Perfect & Seamless Cure For Emotional Sickness, An Absolute Redeemer", 5 out of 5 based on 1 ratings.
---